Newark, NJ- Prosecutors in Newark warned Uber drivers who wait for passengers at the city's two major transit hubs their vehicles might be ticketed and towed amid complaints the service is running an unlicensed taxi service.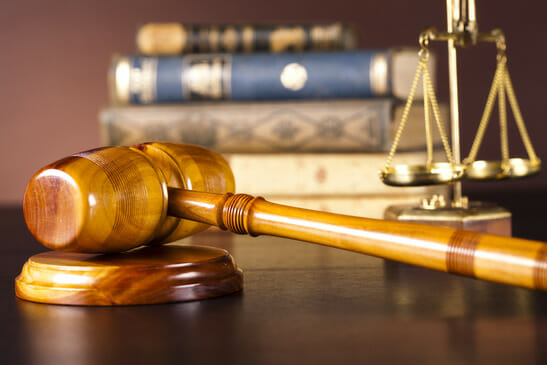 Uber is a ride-share service from California that allows someone to get a ride using an app on their cell phones. Initially a luxury car service, Uber has grown and now has drivers in 35 cities. Forbes reports Uber drivers across the U.S. gave 140 million rides in 2013.
While Uber is popular with passengers, taxi and limousine drivers have been critical of the service, complaining the service is unlicensed and unregulated and is cutting into their profits. Taxi organizations and unions have been pressuring authorities in Newark to take Uber drivers off the road. However, no regulations and policies have been put in place to stop Uber drivers. In fact, the opposite is happening, an example of this being Uber driver targeted insurance. With companies similar to QuoteRadar Uber taxi insurance and other Uber friendly products are popping up, allowing Uber drivers to continue to work.
So far, no regulations have been put in place, but Newark officials have decided to clamp down on Uber drivers by issuing traffic tickets and towing drivers' vehicles. It would be wise for Uber drivers to look into lawyers like flcrimedefense.com to protect them should a ticket be issued, as this can sometimes be serious. Facing the consequences of a ticket should not have to be done if the said driver is innocent.
NJ.com reports that Newark Chief Municipal Prosecutor Evans C. Anyanwu sent a letter to Uber informing the ride-share service that Newark police would begin cracking down on Uber drivers throughout the city. Authorities will focus on Uber drivers waiting for passengers at Newark Liberty International Airport and Penn Station in Newark, warning they could have their cars towed, and/or they could be ticketed. We have also seen out -of-state limousine drivers targeted and ticketed by Newark police.
According to NJ.com, Uber responded to Anyanwu's warning by encouraging drivers in Newark to continue operating, vowing to cover towing fees and other penalties a driver might face.
Many people don't see traffic violations as serious and often just pay their fines and move on, but that is not always the wisest thing to do. A traffic may appear to be minor, but a traffic violation can have long-term consequences. If you don't fight your traffic summons, you could accumulate points on your driver's license, face increased insurance premiums and possible suspension of your drivers' license.
A traffic ticket is even more consequential if you are an Uber driver because most ride-share services require drivers have a clean driving record. An Uber driver can be suspended if they accumulate traffic violations and points on their driver's license, and that would be bad news if you are an Uber driver and depend on it as your primary source of income. Uber drivers also face increased insurance premiums because of their traffic ticket, so Uber drivers need to fight their traffic ticket by retaining a lawyer in New Jersey.
Before you pay a traffic summons, I urge you to contact my office, and we can discuss how I can help you beat your traffic ticket. Contact my Newark office at 973-453-2009 and set up a time to talk about your traffic ticket. I can help you contest your traffic ticket and avoid the consequences of a traffic violation. I regularly work with Municipal and Superior Courts and appear in both often, so I can help you with a range of legal issues.
http://www.forbes.com/sites/ellenhuet/2014/12/17/uber-says-its-doing-1-million-rides-per-day-140-million-in-last-year/#5f5a5e0a7a68