President Trump promised on the campaign trail to end DACA "immediately." Although he has since changed his tune and expressed a more neutral position on the program, Congress might be forced to determine the future of DACA as soon as September.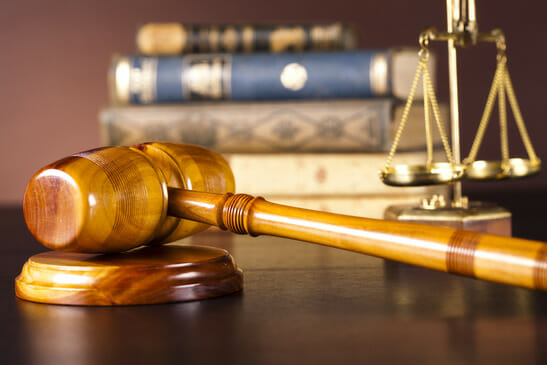 DACA allows certain people who were brought to the United States as children, and who meet several other requirements, to remain in the United States with authorization to work for a renewable two-year period.
Nine states' attorneys general have given the Trump administration an ultimatum to rescind DACA or the program will be challenged in an "unfriendly court." This is the same strategy that was used to stop a similar program that protected the parents of unaccompanied children who arrived at the border.
The deadline for the ultimatum is September 5.
If you intend to apply for DACA, it is important that you do so as soon as possible, but it is equally important that you avoid mistakes that would cause your application to be delayed or denied. If you would like to discuss your situation with an immigration attorney in New Jersey, call my office at 973-453-2009 to schedule a consultation at the Law Office of Eric M. Mark.
Advocacy Groups Voice Their Support of DACA
In light of the mounting pressure to reform DACA, several immigrant advocacy groups are preparing awareness campaigns to rally the public behind the program.
DACA-opposing Republicans who have called the program an "amnesty" for illegal immigrants are rallying their party to align in the vote to rescind DACA. Unless there is a massive concession from Congressional Democrats, the future of DACA seems bleak. According to CNN, White House chief of staff and DACA supporter Gen. John Kelly told Democrats that the program's prospects are dim.
Several Bills Have Been Proposed to Reform DACA
Pressure to rescind DACA has led to the drafting of several reform bills. Rep. Carlos Curbelo (R-Fla) has introduced the Recognizing America's Children Act, which is drawing support from Republicans who support DACA. Democrats are lining up behind the American Home Act, which was introduced by Luis Gutiérrez (D-Ill).
According to Fortune, Sens. Dick Durbin (D-Ill) and Lindsey Graham (R-SC) have introduced the Bridge Act, a bipartisan bill that would protect immigrants who are currently under the DACA program, as well as the Dream Act, which would create a path to citizenship for certain DACA immigrants.
The Trump administration has already stated its opposition to the Dream Act.
If you or a member of your family would like to seek protection from deportation through the DACA program, turn to the Law Office of Eric M. Mark. As your immigration attorney in New Jersey, I will answer your questions, explain the eligibility requirements of DACA, and evaluate your situation to determine if you might quality.
Call 973-453-2009 today to schedule a consultation. You can learn more about U.S. immigration laws here: https://usattorneys.com/immigration/.