Newark, NJ- On August 24th one of President Obama's key policies, Deferred Action for Childhood Arrivals or DACA, turned three. The program, despite some challenges, has been popular and has so far helped over a million young undocumented immigrants obtain work permits and avoid deportation.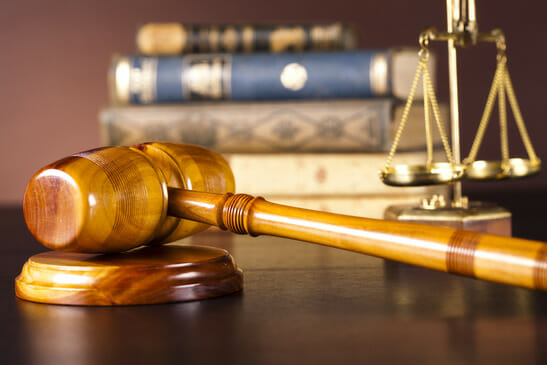 DACA was enacted in 2012, and give young undocumented immigrants, who were brought to the U.S. by their parents, the opportunity to obtain a work permit and avoid deportation. Bloomberg reports that data released by the U.S. Citizenship and Immigration Services shows that from the time program began until August of 2015, the agency has accepted 1.2 million initial and renewal applications
The program has been hugely successful despite some problems U.S. Citizenship and Immigration Services has experienced with processing applications and renewals.
A lawsuit filed in late May, which I previously wrote about, alleged that USCIS has not been issuing employment authorization documents in a timely fashion and the agency is violation of their own policies.
Bloomberg reports that a little over 11,000 renewal applications expired before new ones were issued even though applicants filed their paperwork within the 120-day period as dictated by USCIS. But according to the Administrative Procedures Act, the USCIS must process applications with the 90 days. Such delays have put some DACA recipients in danger of losing their jobs or being deported.
There have also been some confusion over advanced parole for DACA recipients, which USCIS recently clarified in an advisory notice. Advance parole gives some immigrants permission travel out of the U.S. but the rules for advanced parole under DACA are different than for other classes of immigrants. For instance, DACA recipients are only granted advanced parole for travel that is based on educational, employment, or humanitarian reasons. But some DACA recipients who were granted advance parole and traveled outside the U.S. have experienced issues even though the government granted them permission to do so. Many recipients who traveled have has delays in renewing, problems with re-entry to the U.S. and other issues.
DACA recipients who have traveled out of the U.S. or plan to need to be aware of advance parole rules or they could jeopardize their ability to apply for DACA or a renewal. There are many things that can affect whether or not your DACA application is approved, so it is wise to speak with an immigration attorney and have them explain the disqualifiers and what the process entails.
As a member of the American Immigration Lawyers Association, I have knowledge and experience that can be an asset to your case. I can help you apply for DACA, a work permit or other immigration status. If you are facing deportation, would like to apply for DACA, a work permit or citizenship, you can count on me to work hard so that immigration dreams come to fruition.
As both a New Jersey immigration lawyer and a criminal defense attorney, I am especially qualified to meet the needs of immigrants who may be facing criminal charges. Immigrants in Elizabeth, Jersey City, Newark, or Trenton who have any issue they need help with can contact my office and set up a time to meet. I will make certain your rights are respected and determine what steps we must take to assure your success.