The U.S. immigrant community has taken yet another staggering blow, with the most recent casualty being "Dreamers," or immigrants who qualify for the Deferred Action for Childhood Arrivals (DACA) program.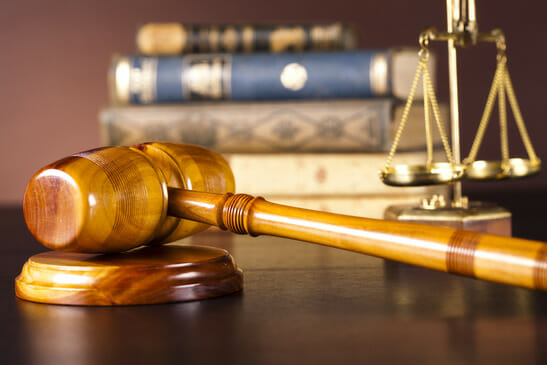 In a recent memorandum issued to officials at U.S. Citizenship and Immigration Services (USCIS), Elaine C. Duke, Secretary of the Department of Homeland Security, rescinded the June 15, 2012 memorandum that established the DACA program.
Although there will be a limited window in which USCIS will adjudicate certain DACA requests, the memorandum clearly specifies that the DHS will take all appropriate actions to "wind down" and eventually "terminate" the DACA program. Effective immediately, USCIS will no longer accept initial requests for DACA but will adjudicate initial requests that were accepted by Sept. 5, 2017. Also, advance parole requests associated with DACA will no longer be approved. DACA renewal requests will only be adjudicated if they are received by Oct. 5, 2017 from current beneficiaries whose benefits expire between Sept. 5, 2017 and March 5, 2018.
Any application for Employment Authorization Documents associated with DACA that is filed after Sept. 5, 2017 will be rejected. USCIS will retain the authority to terminate or revoke an advance parole document at any time.
The memorandum specifies that USCIS will not terminate any previously issued grants of deferred action or revoke Employment Authorization Documents solely based on the memorandum's directives for the remaining duration of their validity periods. However, USCIS will administratively close and issue fee refunds for all pending Form I-131 applications for advance parole filed under DACA standards.
According to the Pew Research Center, DACA has helped nearly 790,000 undocumented immigrants avoid deportation. So it goes without saying that the termination of this program will affect thousands of families and individuals who hoped to live, work, and study in the United States.
If you or a member of your family met the criteria for protection under DACA, it's easy to feel hopeless now that the program has been rescinded. However, there are many options available to immigrants who want to become lawful permanent residents in the United States, and I will help you explore the options that apply to your particular situation. To speak with a green card lawyer in New Jersey, contact my office today at 973-453-2009.
Politico: Rescission of DACA May Violate the Administrative Procedure Act
A recent report from Politico explains how the decision to rescind DACA may be considered a violation of the Administrative Procedure Act, which could prompt federal courts to block the action. The Act requires certain agencies to publish proposed actions in the Federal Register. The public must then have at least 30 days to evaluate the proposed actions and submit feedback. Once the proposal has been finalized, the agency must address any issues raised by the public and explain why it chose a particular course of action, and why such action is reasonable and not capricious or arbitrary.
Although there is hope that the rescission of DACA could be blocked, it's important that any undocumented immigrant in the United States takes immediate steps to adjust their immigration status. If you would like to discuss your case with an immigration attorney in New Jersey, call my office today 973-453-2009 to schedule a consultation at the Law Office of Eric M. Mark.