The Deferred Action for Childhood Arrivals program (commonly called "DACA") is an immigration program that was started during the Obama Administration. On June 15, 2012, the Secretary of Homeland Security announced the creation of the DACA program. According to U.S. Citizenship and Immigration Services ("USCIS"), "The [DACA] program allows certain people who came into the United States as children and meet several guidelines may request consideration of deferred action for a period of two years, subject to renewal. They are also eligible for work authorization."[1] Since its inception, the DACA program has protected nearly 800,000 young, undocumented immigrants in the U.S.—often referred to as "DREAMers"—from deportation.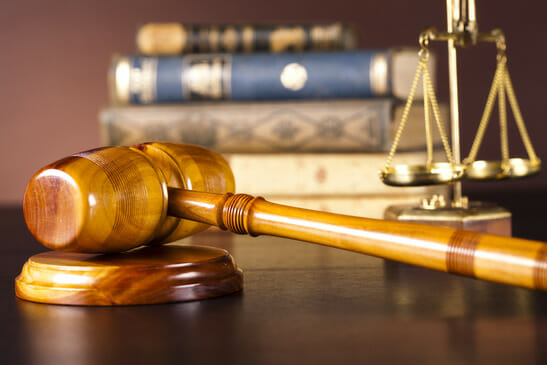 The Trump Administration announced on September 5, 2017 that it would be rescinding the DACA program, with no new applications for the program being accepted. The ending of the DACA program has been intensely debated with Democrats being overwhelmingly united in their desire to keep the DACA program.
On January 9, 2018, a federal judge in California issued a nationwide injunction to keep in place the DACA program. "The preliminary injunction on Trump's cancellation of DACA requires the Department of Homeland Security "to maintain the DACA program on a nationwide basis on the same terms and conditions as were in effect before the rescission on September 5, 2017" ― including allowing those who already benefit from DACA to apply to renew their status."[2]
Due to this federal court order, USICS announced on January 13, 2018 that the agency, "has resumed accepting requests to renew a grant of deferred action under DACA. Until further notice, and unless otherwise provided in this guidance, the DACA policy will be operated on the terms in place before it was rescinded on Sept. 5, 2017."[3]
USICS's January 13, 2018 DACA update specifically included the following details and terms[4]:
People who were previously granted deferred action under DACA could request a renewal of their status if had expired on or after September 5, 2016;
People who had previously received deferred action under DACA, but whose deferred action expired before September 5, 2016, could not request a renewal of their status but rather must file a new request. The same instructions apply for people who were granted deferred action under DACA, but then had their deferred actions terminated; and
USCIS is not accepting requests from individuals who have never before been granted deferred action under DACA.
It is imperative that you keep in mind that the status and terms of DACA are precarious and future changes and additional information are anticipated.
Here at The Law Office of Eric M. Mark, our immigration attorneys are commited to staying at the forefront of new developments and changes to DACA—a highly complicated, constantly changing, and controversial area of immigration law.
If you have previously received deferred action under DACA and are seeking a request for renewal of your status, we strongly recommend that you work with an experienced DACA lawyer. The Law Office of Eric M. Mark has skilled DACA attorneys in Newark, NJ and Jersey City, NJ who are closely monitoring changes to DACA law and have experience helping individuals in diverse immigration law situations. You can learn more about our immigration law practice areas by visiting our website.
To schedule your free consultation with an experienced immigration lawyer in Newark, NJ or Jersey City, NJ, contact us online at the Law Office of Eric M. Mark or call (973) 453-2009.
[1] https://www.uscis.gov/humanitarian/consideration-deferred-action-childhood-arrivals-daca
[2] https://www.huffingtonpost.com/entry/trump-administration-ordered-daca-in-place_us_5a55931fe4b0b117f880754d?utm_hp_ref=daca
[3] https://www.uscis.gov/humanitarian/deferred-action-childhood-arrivals-response-january-2018-preliminary-injunction
[4] https://www.uscis.gov/humanitarian/deferred-action-childhood-arrivals-response-january-2018-preliminary-injunction