Elmwood Park, NJ- Elmwood Park, New Jersey, is small primarily urban area located 13 miles from New York City in Bergen County. The borough is also in close proximity to Newark and is within a few miles of several colleges and universities.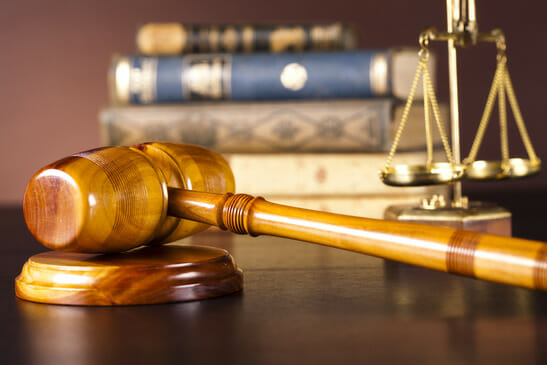 The Census Bureau estimates that the population of Elmwood Park is 19,000 and is served by two major highways, the Garden State Parkway and Interstate 80, along State Routes 4 and 46. While there is public transit, the majority of the residents, approximately 75 percent, commute to work every day.
With such a high volume of traffic, and the town's close proximity large cities like Newark and New York City, and colleges and universities, it is inevitable that a many drivers will receive summonses for motor vehicle violations.
In 2012, residents of Elmwood Park residents received over 8,000 summonses for traffic violations, according official data from the Elmwood Park Police Department. Traffic violations such as speeding, running a red light/stop sign, reckless or careless driving may appear to minor offenses, but, in reality, these violations have consequences than an individual may not realize until it is too late.
Aside from the fines associated with a traffic violation, a driver will accumulate points on their driver's license and insurance and leave a mark on their driving record. When a driver receives multiple summonses for traffic violations the points the applied to their driver's license will continue to accumulate.  Once a driver accumulates too many points on their license they risk having their driving privileges suspended—a daunting prospect for a commuter. Accumulation of insurance points will also lead to higher insurance premiums.
Many people who receive a summons don't realize how important it is to have an attorney on their side to fight traffic violations. Before you pay your fine and move on, contact me to discuss the possible ways to avoid the negative consequences of a traffic violation.
In addition to the traffic summonses, Elmwood Park Police also make numerous DWI arrests. The Elmwood Park Police Department ranked 4th in the state for making DWI arrests in 2011, resulting in increased funding for sobriety check points and additional patrols, according to NorthJersey.com. The increased patrols and check points further result in a high number of DWI arrests for the borough.
A DWI has many consequences and should be taken seriously. A jail term and suspension of driver's license are two possible penalties.  In New Jersey, a DWI conviction can cost the offender several thousand dollars and will stay on their records indefinitely.
Since Elmwood Park is a largely residential area, a number of drivers will face DWI in school zone. This charge shouldn't be taken lightly since the mandatory penalties and fines are double those of a standard DWI.
A DWI or DWI in school zone cannot be expunged or removed from an individual's record so it is crucial to have legal representation to build a strong and effective defense.
The rights of clients are very important to me and I will do everything in my power to assure your rights are honored and protected. I will use my litigation experience to help you avoid a conviction for a minor traffic violation and a DWI. Don't try to navigate the traffic courts alone, contact  me Eric Mark  at my Newark office to discuss your charges and the possible defense strategies we can employ.