Newark, NJ- If you've been in trouble with the law either when you were a teenager or as an adult you know by now a criminal record can really complicate your life. Because of your criminal record, you can be denied professional licenses shutting you out of nursing, teaching and law careers. You may be unable to get a job with federal or state agencies or serve in the military. A criminal record can even make it difficult for you to rent a home, get a student loan and exercise your civil rights such as the right to vote or own a weapon.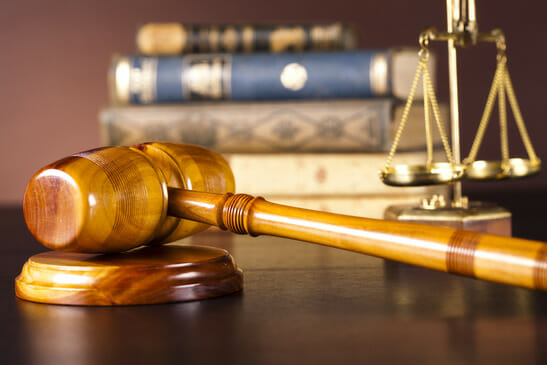 A criminal record can present many hurdles, but it is possible to clear your record and get a fresh start by having your adult or juvenile record expunged. This can be a difficult undertaking and is better handled by a New Jersey expungement attorney. You must first determine if you qualify for expungement under New Jersey statutes (N.J.S.A. 2C:52-2 et. seq.). If you would like to determine if you qualify to have your criminal record expunged call me at my Newark office and we can discuss your eligibility and how I will approach your case to ensure your success.
If you qualify to have your record expunged, contact your Newark Criminal Attorney the process starts by gathering of all the information such as your case numbers, statutes and offenses for which you were arrested and convicted for every arrest you've had anywhere. Depending on your history, this can be quite a project.
Every court and law enforcement agency in each jurisdiction where you were arrested must be notified of your petition for expungement, and the petition itself must contain very a particular details. Normally, no appearance in court is required, but if there is a complication or an objection by any of those agencies, an appearance could become necessary. The process can be very complicated for a layperson, but when I am representing you all you have to do is sign the petition that I prepare and wait until it's approved.
To have your indictable (felony) criminal record expunged, the state of New Jersey requires you meet the following criteria:
You do not have pending criminal charges
You do not have other indictable or felony convictions in New Jersey or other states
You have less than four disorderly persons offenses,  or petty disorderly offenses and misdemeanors in New Jersey or other states
You were not previously granted a dismissal of charges through pretrial intervention
You have not had a previous conviction expunged.
It has been at least 10 years since your conviction or completion of probation, parole or incarceration, whichever is latest, though there is an exception to file after five years in some cases
The requirements are the same to expunge disorderly persons offenses, except (1) you can expunge after five years, rather than ten, (2) you cannot have been convicted of any felony or indictable offense or more than two other disorderly persons or misdemeanor offenses. For municipal ordinances convictions, you can expunge after two years, subject to the same limitations as for a disorderly persons offense.
The language of the expungement statutes can be confusing and is regularly litigated through the appeals process and in the state's higher courts.
In a recent New Jersey Supreme Court Case, In the Matter of the Expungement Application of D.J.B., a husband and father of three wanted to advance his career and open an insurance brokerage firm, but he was unable to do so because he was adjudicated delinquent as a juvenile, and had an adult conviction for a fourth-degree offense.
An appeals court ruled that D.B.J.'s juvenile adjudication qualified as a previous crime, and denied his Petition for Expungement.  He appealed and the New Jersey Supreme Court concluded "an adult who is otherwise eligible for expungement of a crime is not disqualified because of a prior juvenile adjudication." The Supreme Court re-interpreted the statutes and ruled his adult conviction could be expunged.
Staying informed about recent case law is essential for any good lawyer. New developments can be beneficial for my clients' cases, and it is my responsibility to be aware of them. Every client is important to me and I will do what is necessary to convince the court you deserve the opportunity to start over without the hindrances of a criminal record.
If you successfully have your record expunged, your juvenile or adult arrests, adjudications or convictions are hidden from public record, and won't show up on routine background checks. It is considered not have occurred as far as the public record is concerned, but the information can still be accessed by law enforcement and federal criminal agencies.
When you have your criminal record expunged you can lawfully say you have not been convicted of a crime. You can even say you have not been arrested. This applies to job applications, sworn oaths, professional licensing applications and college admissions.
Expunging your criminal record is rewarding, and will allow you opportunities for career advancement.  When you retain me as your New Jersey expungement attorney you can be confident I will take the all the steps necessary to emerge from the process with a clean criminal record.