Newark, NJ- When Typhoon Haiyan hit the Central Philippines in early November, it caused massive destruction, leaving over a million people homeless and taking over thousands of  lives. The toll it has taken on the people of the Samar and Leyte provinces is immense, but the storm will also affects Filipino nationals currently living, studying or working in the U.S.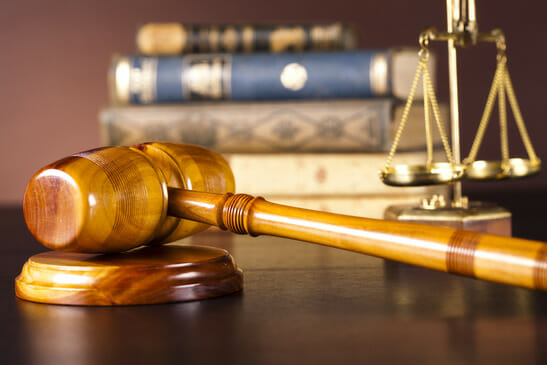 The United States Customs and Immigration Services recognize it may be difficult for some Filipino nationals to return to their native country or maintain a legal presence in the U.S. because of the devastating storm. Some Filipino nationals in the states may face financial hardships.
The USCIS announced Filipino nationals who are unable to return home because of Typhoon Haiyan, called Yolanda in the Philippines, will be granted extensions for certain visa applications and are eligible for expedited parole petitions.
For the purposes of immigration, parole is granted to immigrants either in the U.S., at a point of entry or at U.S. consular in their native countries whose admissibility requires closer examination by immigration officials. A parolee is granted temporary legal status for a various reasons:
Deferred inspections are granted when there is a question of an individual's admissibility which would better be answered when they reach their destination.
Advance Parole petitions are granted when an immigrant who is not a legal permanent resident has the unexpected need to travel and return the U.S. but their legal status forbids their exit and reentry.
Humanitarian parole is granted when a person must remain in the U.S. because of medical reasons and other "urgent humanitarian reasons.
The USCIS will extend grants of parole for Filipino nationals who cannot return home because of the destruction caused by Typhoon Haiyan. The agency will also expedite processing of advanced parole requests.
Processing of off-campus employment requests for Filipino nationals with F-1 student visas who are facing "severe" economic hardship are eligible for expedited adjudication or approval of their request.  The USCIS will also expedite adjudication and approval of other appropriate employment authorization requests.
Filipino immigrants, who are currently in the U.S. can have their status changed or extended even if their requests where filed after the period of admission has expired. Immigration officials will also expedite immigration petitions for immediate relatives of U.S. citizens and lawful permanent residents.
The USCIS will assist lawful permanent residents who have lost the documents necessary to reenter the U.S. and are stranded overseas with obtaining the paperwork they need to return. If there is no local USCIS office, the Department of State will work with the agency to get the necessary documents.
The directive from the USCIS will give legal immigrants for the Philippines a much needed relief and give them an opportunity to maintain their legal status.  If you need assistance with any visa applications or parole extensions contact me in my Newark office.
I have worked closely with immigrants and have a thorough knowledge of federal immigration laws, therefore I am capable of assisting you with green card, visa and citizenship applications. Because I am also well-versed in New Jersey criminal statutes, I can offer immigrants with a strong deportation defense if that is what they need. I am passionate about an immigrant's rights and I am in a good position to protect those rights and assure your success.