Newark, NJ- Gaining lawful entry to the United States can be a complex and challenging process. A barrier that many immigrants face when they seek to lawfully enter the United States is inadmissibility.
Every person who attempts to gain admission in the U.S. on any type of travel, work or  student visa for any period of time whether short term or long term must be screened for their admissibility. Immigrants applying for legal permanent residency (green card) must also go through this thorough screening process.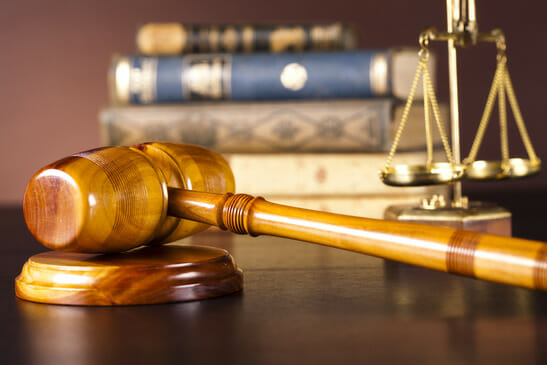 Various U.S. agencies evaluate an individual's admissibility by conducting a finger print-based criminal background check. This process also requires the applicant to go through health screening and will have their immigration history carefully investigated.
Inadmissibility screening can be conducted at a port of entry, at a consulate or while an immigrant is in the United States. If the immigrant is at a port of entry and deemed inadmissible they may be sent back to their native country. Under certain circumstances, immigrants whose inadmissibility may be in question are allowed granted temporary admission through immigration parole. For more information on immigration parole read my article: Immigrants Related to Military.
Permanent residents are also in danger of being deemed inadmissible either because they left the country for 180 days consecutively or have been convicted of a crime or developed a disqualifying disease.
Grounds that make an immigrant inadmissible fall into two classifications; grounds for which waivers are available, and grounds for which no waivers are available.
There are some grounds of inadmissibility for which there are no waivers, immigrants who fall into this category will not be allowed to enter the U.S. or removal proceedings will be initiated and the immigrant will be forced to leave. Individuals who fall into this classification have few legal courses of action to take in order to fight their inadmissibility, but you contact me at my Newark office so we can determine if your inadmissibility can be challenged.
Classes of Inadmissibility for which no waivers are available:
Individuals Whose Presence is a threat to National Security:

Spies
Nazis
Terrorists
People  who present a threat to U.S. Foreign Policy
Miscellaneous:

Practicing polygamist
Individuals charged with child abductions or relatives who aided an abduction
Drug addicts or abusers
Drug Traffickers
People likely to become dependent on government services
People who fall into the above classes of inadmissibility which do not allow waivers can be tempted to lie on their immigration forms; this qualifies as an immigration violation and in some cases can lead to criminal charges and costly penalties.
Very few people who immigrate to the United States fall into the above categories; the majority fall into classification of inadmissibility for which waivers are available. If you are an immigrant and denied admission, I will use by knowledge of immigration statutes and help you with any issues of inadmissibility you may face. I can also assist you with visa, green card or citizenship applications and other complex immigration issues.