The House recently passed two bills that would crack down on "sanctuary cities" and impose harsher sentences on illegal immigrant criminals. The bill known as "Kate's Law" would cut federal grants to cities that do not cooperate with immigration authorities. The other bill would impose harsher penalties on criminals who have entered the United States illegally multiple times.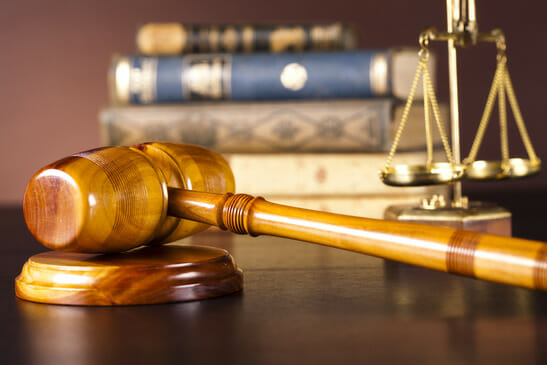 Both bills were authored by House Judiciary Committee Chairman Bob Goodlatte (R-Va.).
According to Digital Signal, "Kate's Law" is named after Kate Steinle, who was shot and killed in San Francisco in 2015 by a man who had been deported to Mexico five times and had seven felony convictions.
Trump had referenced the shooting during his presidential campaign to gain support for his immigration agenda. Since being elected, Trump has made tougher immigration policies a primary focus of his administration.
Law Enforcement Groups Oppose Bill That Targets Sanctuary Cities
The sanctuary city bill has been criticized by law enforcement groups including the National Fraternal Order of Police. Opponents have argued that withholding federal grants that support law enforcement agencies will negatively affect public safety and is unjustified given that these agencies have no role in policymaking.
The bill would ensure that illegal immigrants who are charged with serious crimes are detained during their deportation proceedings. It would also require law enforcement to cooperate with Immigration and Customs Enforcement's requests to detain suspects for extra time so ICE can pick up suspected criminal immigrants.
Both Bills Were Passed Largely along Party Lines
Kate's Law passed 257-167 and the bill that targets sanctuary cities passed 228-195.
According to The Hill, Representatives Henry Cuellar (D-Texas), Collin Peterson (D-Minn.), Matt Cartwright (D-Pa.), Henry Cuellar (D-Texas), and Collin Peterson (D-Minn.) defected from their party and supported the sanctuary city bill. Seven Republicans defected and voted against the bill: Representatives Carlos Curbelo (R-Fla.), Justin Amash (R-Mich.), Dan Donovan (R-N.Y.), Mario Diaz-Balart (R-Fla.), Ileana Ros-Lehtinen (R-Fla.), Dave Reichert (R-Wash.), and Peter King (R-N.Y.).
Only one Republican opposed Kate's Law, and 24 Democrats voted to pass it.
Democrats Are Likely to Block the Bills in the Senate
Although the two bills were passed in the House, Democrats in the Senate are likely to filibuster. To break the filibuster on either measure, Republicans need at least eight democrats. Similar bills were blocked by Senate Democrats in 2015 and 2016.
Only time will tell if these bills are passed in the Senate, but what is certain is that U.S. immigration laws are constantly changing, and lawmakers from both parties are pushing for stricter regulations. If you or a loved one intends to enter the United States, it is important that you speak with an attorney who is up-to-speed with the relevant laws and who has the knowledge and experience to represent your interests.
Eric M. Mark is a green card attorney in New Jersey who can answer your immigration questions and provide comprehensive legal guidance. Call 973-453-2009 to schedule a consultation at the Law Office of Eric M. Mark.