If you're facing DWI charges in New Jersey, you're probably aware that a conviction comes with serious penalties that could affect your personal life and career. This is especially true if this is your second or subsequent DWI conviction.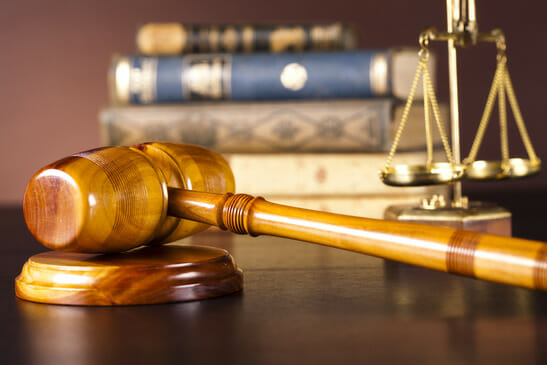 In addition to attorney fees, a driver's license suspension, the ignition interlock device, and other penalties, you will have to pay steep a fine if convicted of DWI. The cost of your fine will depend on whether this is your first or subsequent offense and your BAC measurement at the time of your arrest.
Fortunately, there may be a defense strategy that leads to reduced charges, a reduced sentence, or the dismissal of your case. As your DWI lawyer in Elizabeth, I will investigate your arrest to identify any procedural errors made by police that could be used in your defense.
Even if you were in fact driving under the influence, there may still be a defense that works in your favor. Call 973-453-2009 today to schedule a consultation at the Law Office of Eric M. Mark.
How Much Will You Pay in Fines for a DWI in New Jersey?
As previously stated, the amount you pay in fines will depend on your BAC and whether this is your first or subsequent offense. If this is your first offense and your BAC was greater than 0.08 percent but less than 0.10 percent, your fine will fall between $250 and $400. However, if your BAC was 0.10 percent or greater, your fine will fall between $300 and $500.
For a second offense within 10 years of the first, the fine increases to $500 to $1,000. For a third offense within 10 years of the second, the fine increases to $1,000.
Other Financial Penalties of a DWI Conviction
A DWI conviction comes with several financial penalties besides the fine. For example, you will have to pay a $230 IDRC fee for a first offense, and that fee increases to $280 for a second or third offense. You will also have to pay $100 to the drunk driving fund and $100 to AERF.
There's also a surcharge of $1,000 per year for three years if it is your first offense. That surcharge jumps to $1,500 for a third offense. You will also have to pay $75 to the Neighborhood Services Fund.
Unfortunately, the direct financial costs are often negligible compared to the long-term financial impact of being convicted of DWI. For example, you can expect a significant increase in your monthly car insurance premiums, which can add up to several thousand dollars. That increase typically lasts for several years—even if you maintain a clean driving record.
Your conviction will also go on your permanent record, which could impact your ability to find a job or qualify for housing.
The best way to learn about the defense strategies that apply to your case and potentially avoid these penalties is to contact a DWI lawyer as soon as possible. If you were arrested for drunk or drugged driving in New Jersey, contact my office today at 973-453-2009 to speak with a criminal attorney in Elizabeth. You can learn more about New Jersey drunk driving laws by visiting USAttorneys.com.