Newark, NJ- There are numerous ways in which the current state of the immigration courts adversely affect the immigrants appearing inside their walls. Now, there is another challenge facing immigration courts; the lack of interpreters who are protesting a new agreement with a Department of Justice contractors which is asking them to accept lower wages and less than desirable working conditions.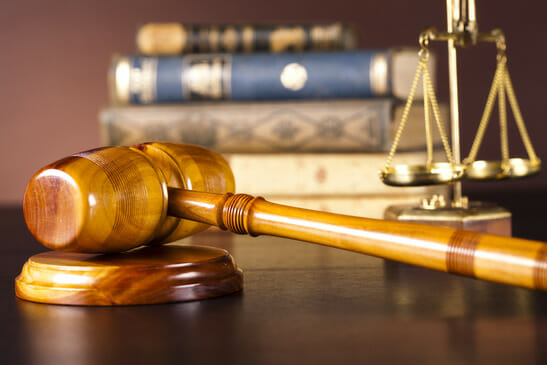 According to the Department of Justice, English was spoken in less than 15 percent of immigration cases in 2014. In 71.84 percent of cases before the immigration court Spanish was spoken, so it's clear that an interpreter is critical to many immigrants and the outcomes of their cases. Interpreters are a crucial aspect of an immigrant's case since they act as their voice and speak for them in immigration proceedings. But a recent change in federal contractors is creating discord with many of the 1,650 interpreters working in U.S. immigration courts, potentially causing greater backlogs in an already overburdened court and potentially negatively affecting court proceedings
Most, approximately 65 percent, of the interpreters working with immigration courts in Newark and other cities across the U.S. are freelance and work on a job-by-job basis. In July of this year, federal contractors responsible for handling interpreters changed and with a new contractor came new terms. The Professional Interpreter blog characterized the new contract terms as "disrespectful."
In late September SOSi sent out new contracts to interpreters which called for lower hourly rate. Interpreters will be required to work at least two hours at their new reduced hourly rate. Interpreters who work a half-day (4 hours), or a full day (8 hours) would receive a flat rate which drags down their hourly rate.
On top of being paid less, as freelance workers, interpreters are required to pay their travel expenses to and from detention centers and courts out of their own pockets. Some interpreters must travel hours to and from their homes to work. So, not only are interpreters being asked to cover their travel expenses, they are being asked to take significantly less pay. This demand will likely drive many talented and expereinced interpreters from immigration courts. This is a disservice to immigrants and immigration courts.
Interpreters are crucial to the immigration process. Many decisions about asylum, permanent residency, and deferment of deportation are decided on the basis of an immigrant's testimony in immigration hearings. If interpreters are not truly fluent in the language they are translating, not accustomed to to certain dialects or simply not skilled enough for the fast-paced courtroom setting they can seriously jeopardize the outcome of an immigrant's case. Paying them less means SOSi could be driving skilled interpreters out of U.S. immigration courts, leaving an immigrant with a substandard interpreter.
I understand the challenges immigrants face and can help with all aspects of their case. I can help you with your immigration applications and prepare you for interviews.
If you are an immigrant and live in Newark, Jersey City, Paterson, Elizabeth, Morristown, Hackensack, Hoboken, Irvington, East Orange, Union City, contact my office at 973-453-2009 and set up a consultation. I will be dedicated to your case and while I can't guarantee the outcome of your case, I can promise to work hard on your case so you have a greater chance of succeeding.