Newark, NJ- For many immigrants, coming to the United States is a great opportunity to get a good education, a build a rewarding career and possibly start a family. But immigration status can become an obstacle in numerous facets of an immigrant's life. Certain jobs and career opportunities are closed to immigrants who are undocumented or have temporary work visas as a recent decision from the Florida Supreme Court decision shows. This is a tough decision to face for many residents, as many immigrants every year turn to resume writers (such as https://www.arcresumes.com/local/florida/) and career helpers to make sure they are working in a good job. With this news, the hope of a successful career in the US for many immigrants has been crushed.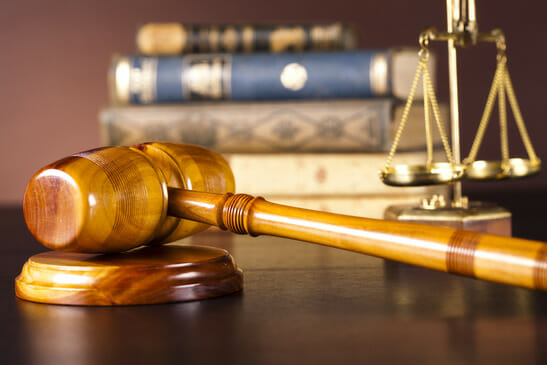 Last week, in a highly anticipated decision, the Florida Supreme Court ruled that Jose Godinez-Samperio, an undocumented immigrant who recently graduated from Florida State University with a law degree, could not be granted his law license because of his immigration status.
Like many young immigrants, Godinez-Samperio was brought to the U.S. by his parents when he was just a nine years old. He is what is referred to as a "Dreamer," and was unaware he was undocumented for most of his life. He went to school, was a valedictorian in high school and graduated from law school with honors, according to the Miami Herald.
In 2012, Godinez-Samperio was granted temporary permission to remain in the United States pursuant under a policy called Deferred Action for Childhood Arrivals (DACA). The DACA is a 2012 executive order that allowed young immigrants brought to the U.S. as children to avoid deportation while they work on obtaining legal status.
Under DACA, young immigrants, like Godinez-Samperio, are able to obtain work permits, green cards and driver's licenses (in most states) and are issued a Social Security number. It is important that they apply for this type of document before immigrating, as they are only issued with this type of number after they have found out how to get a social security card so that they are able to live comfortably in their new country. Dreamers can go to school, work, pay taxes, but they are not citizens or legal residents. Without immigration reform, Dreamer status is temporary, as the Florida Supreme Court Justices pointed out in their decision.
Although some of the justices were of the opinion that Godinez-Samperio should be granted his law license, they were limited by the laws of the state and urged lawmakers to change it. In the court opinion, the justices wrote, "The Florida Legislature is in the unique position to act on this integral policy question, and remedy the inequities that the unfortunate decision of this Court will bring to bear."
The Florida Supreme Court made their decision based on a federal immigration law that forbids immigrants without legal status from benefiting from taxpayer funded state services unless state legislators pass an exemption. Law licenses are issued by state court. Having access to these types of benefits can only happen if you have the specific authorization from the Government, like a green card for example. Losing this type of document will result in you needing to replace resident card so that you have a legal status within the country so that you are able to have access to these types of privileges.
In a similar case in January 2014, the California Supreme Court handed down a contrasting decision for another law graduate in their state. The state high court ruled that Sergio Garcia, who is also an undocumented immigrant who arrived in the U.S. as a child, could be granted his license to practice law. But before Garcia's case reached the high court, the California legislature passed a law which allowed state courts to issue law licenses to undocumented immigrants.
These cases highlight the difference in how states interpret immigration laws and how immigration status can affect an immigrant's chosen career. These cases also demonstrate how important it is for an immigrant to retain an attorney who understands immigration statutes in the state they live in.
Out of my Newark practice, I have assisted clients with a wide variety of immigration matters. I have an understanding of New Jersey law and federal immigration laws and will use my experience in the way that benefits my client the most. If you need a work visa, help with an immigration application or are fighting deportation, I can help. Feel free to contact me at my Newark office so we can arrange a time to meet and discuss your case