Addiction can ruin lives if proper help isn't found early on. Alcohol, drugs, and crime often go hand-in-hand so it's important for addicts and those around them to recognize their addiction early on before they potentially commit any crimes. This is why rehabs like The Ohana Hawaii (theohanahawaii.com/) are committed to helping addicts fight their addiction and ensure they turn their lives around. Many people believe that they cannot be charged with a crime if they were high or intoxicated at the time of its commission; however, even though you might have behaved differently had you been sober, it is certainly possible to face charges and be convicted of a crime even if you were under the influence at the time.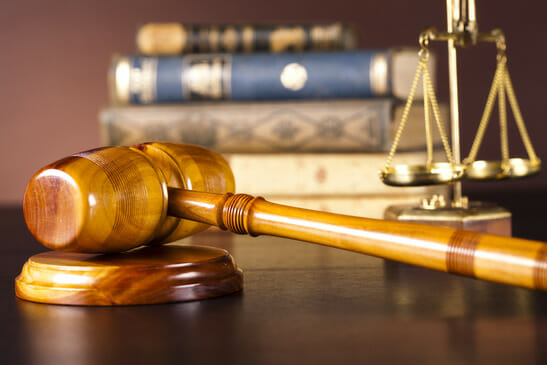 There are two ways that your substance abuse could be used in your favor: either as an element in your defense or to mitigate your sentence.
Even if you have a substance abuse problem that contributed to your commission of a crime, it is very difficult to convince a judge or jury to allow that fact to reduce your charges or sentencing. In order for such a defense to be successful, you will need extensive evidence to prove that you have a substance abuse problem and that you deserve reduced charges or mitigated sentencing. The best kind of evidence is proof of submission to a clinic that specializes in substance abuse counseling in Alpharetta (this could be a location near you) to show the judge and jury that you have a genuine substance abuse problem.
If you are facing criminal charges and you have a substance abuse problem, contact the Law Office of Eric M. Mark. As your criminal defense attorney in Elizabeth, I will evaluate your case to determine if substance abuse could be used as an element in your defense, and I will help you gather the necessary evidence to prove it. Call 973-453-2009 today to schedule a consultation.
Using Substance Abuse as a Defense to a Criminal Charge
First, it is important to understand that substance abuse and intoxication are rarely used as a defense against a criminal charge. If you were involuntarily intoxicated, meaning that somebody drugged you or you accidentally became intoxicated, that can be used as a defense but it is very unusual and difficult to prove.
Voluntary intoxication, meaning that you were responsible for your own intoxication, whether you intended to be intoxicated or not, can be a defense if intent is an element of the crime. Intoxication can negate that element.
Regardless, driving when intoxicated can attract penalties and the severity generally depends on the laws pertaining to the land. For instance, Arizona has some of the toughest laws when found driving under the influence. In such cases, you may need to take the help and expert advice of a DUI attorney who can understand your situation and better represent your interests in the court of law.
Another example: if you are charged with premeditated murder, which requires the intent to commit murder, and your criminal attorney can show that you were intoxicated of your own volition, that can negate the intent element and the charges may be reduced to manslaughter, which does not require the intent element. Again, this is very difficult to prove and to get through a jury.
Using Substance Abuse as a Mitigating Factor in Sentencing
If you committed theft in order to get money to get high, that would not be a defense to the charge, but it would be an explanation of your behavior. A judge can consider that in deciding on your sentence. For example, if you are facing prison time for the conviction but the judge believes that your substance abuse motivated the crime, he or she can sentence you to probation conditioned on drug counseling instead of prison time. That's called a "mitigating factor."
Of course, mitigation is not automatic. Your criminal defense lawyer will have to show evidence and documentation to prove that your sentence deserves to be mitigated. This is why it is so important to hire a lawyer who has used substance abuse as a defense or as a mitigating factor.
As a criminal attorney in Elizabeth, I have extensive experience using this approach to defend my clients. If you were charged with a crime and you have a substance abuse problem, call 973-453-2009 to schedule a consultation. You can learn more about criminal proceedings in New Jersey by visiting https://usattorneys.com/criminal-defense-lawyers/new-jersey/.