May 17, 2013, Newark, NJ- New York Jets running back Mike Goodson will soon learn the value of having a skilled defense attorney, following his run in with police, and subsequent arrest last weekend in Denville.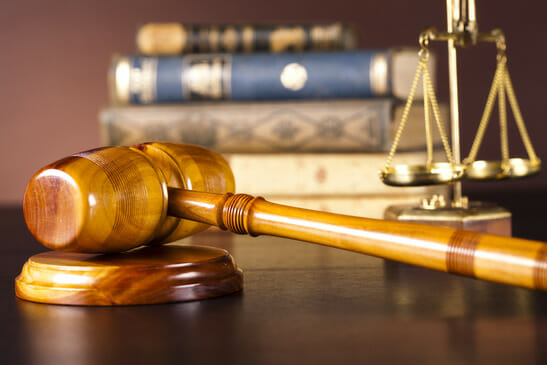 Goodson, who was just drafted to the Jets in March, was arrested late Friday night in what has been described by others as a bizarre arrest. The Irvington-native was a passenger in a SUV that had pulled over in the left center lane of Route 80. A passing tow-truck driver spotted Goodson, 25, and his friend Garant Evans, 31, just sitting in the Yukon and alerted police.
Once police arrived they found that both men were extremely intoxicated. Police said Goodson required medical attention and had him transported to a local hospital, NJ.com reported.
After a search of the vehicle, police discovered a small amount of marijuana in the SUV along with a .45 caliber loaded with a hollow point bullet hand-gun that neither of the men would claim, a police spokesman said, according NJ.com.  As of Friday, police were searching gun registries to determine who owns the gun.
Goodson is now facing multiple criminal charges including unlawful possession of a firearm, possession of a loaded handgun, possession of a hollow point bullet, possession of controlled substance and drug paraphernalia.
Evans is facing the same charges as Goodson with an additional charge of DUI.
Since the state of New Jersey has fairly strict guns laws, Goodson and Evans both could be facing pretty lengthy jail sentences.  Under the Graves law, if either man pleads to the unlawful possession of a handgun charge they are facing a minimum of three years in jail. Hollow point or other armor piercing ammunition is illegal in the state which carries a minimum penalty of five years in jail.
The charges Goodson is facing could effectively end his two-month career with the Jets, but that is unclear at the moment. Goodson met with the Jets' owner Woody Johnson on Monday to discuss his future with the team.
Following Goodson's arrest, Johnson told reporters in Boston, "We're at a point of investigating the facts." Johnson said according to USA Today, "[General manager] John Idzik met with him this morning, he'll meet with the coaches today. We'll try to get the story on what the facts are and go from there."
According to ESPN, new NFL players meet with their team and local law enforcement to discuss local gun laws. The NFL discourages its players from owning guns, but if they do, the agency insists that players have them legally registered.
Goodson may be facing serious jail time, but a criminal defense attorney will make it possible to avoid incarceration. Newark attorney Eric Mark is a former prosecutor so he is well-aware of how the state will pursue a case and how to build an effective defense.
Anyone facing criminal charges whether they are felonies or misdemeanors needs a strong attorney like Eric M. Mark, who is capable of either negotiating with prosecutors or building an effective defense strategy. Don't risk your freedom contact Mr. Mark's office immediately.