Newark, NJ- A recent decision from the Appellate Division of the Superior Court of New Jersey is bad news for pot smokers in the state. In the case, State of New Jersey v. George A. Meyers, justices established that the smell of pot alone remains a viable reason for police to detain a person and conduct a search in spite of legislation decriminalizing marijuana for medical use.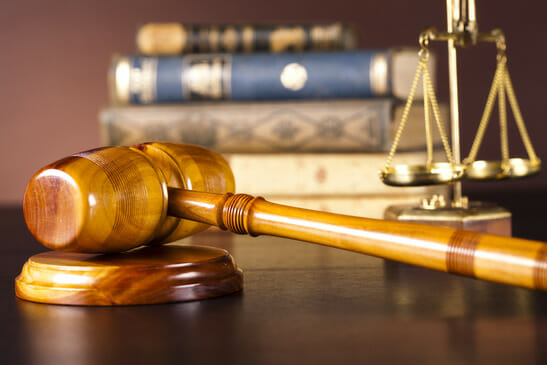 The case centered on George Meyers, who was charged with second-degree possession of a handgun in 2012 after an officer noticed the smell of marijuana coming from his car. Meyers, though he agreed to a plea bargain, filed an appeal asserting that under the Compassionate Use Medical Marijuana Act the smell of pot alone was not enough probable cause justify the search in which the gun was found, the first time such an argument has been made according to the court opinion.
In January of 2012, Meyers and two of his friends were sitting in a car in the Fairfield Township when they were approached by an officer who was responding to call that shots had been fired in the area. The officer, Mathew Gore, spoke with the three men briefly and continued his investigation. After speaking with the officer, Meyers moved his car and pulled into a private driveway where he was confronted by the homeowner.
Officer Gore once again approached Meyers to see what the commotion was about when he smelled an odor of marijuana coming from the vehicle. Meyers was asked to exit the vehicle and was searched. The officer found a bag of marijuana in one of Meyers' outside jacket pockets and a handgun in an inside pocket, so he placed him under arrest and searched his two friends who were soon released. Meyers though was arrested and charged with the two possession offenses.
He agreed to a plea bargain in which he pleaded guilty to handgun possession and the marijuana possession charge was dropped. Before agreeing to a plea bargain, Meyers moved to have the evidence in his case suppressed by questioning whether Officer Gore had probable cause to search him.
In his appeal, Meyers's attorney argued that since the passing of the Compassionate Use Medical Marijuana Act (CUMMA), the possession of marijuana itself is not illegal and therefore the officer did not have probable cause to search him. CUMMA, Meyers claimed, changed the law so "the odor of marijuana can no longer serve as a basis for probable cause that a marijuana offense is being committed."
The Appellate Court, however, disagreed, first by clarifying Meyers' rights were not violated and affirming Officer Gore had probable cause to conduct a search of Meyers. Justices established that the odor of marijuana is enough to justify further inquiry by police since the state of New Jersey considers the smell of marijuana to be probable cause a crime is being committed.
The Appellate Court also emphasized that protections under CUMMA apply only to certified medical marijuana users who have proven they have a medical necessity for the drug and/or get it from a legal dispensary. Meyers was unable to provide the arresting officer with a proof that he is a medical marijuana patient nor did he demonstrate he had a medical need for pot.
Meyers' appeal was denied.
CUMMA has changed marijuana laws and if efforts to decriminalize marijuana in New Jersey are successful state laws regarding marijuana will continue to evolve. That means people facing marijuana-related charges need someone who keeps up with New Jersey's changing statutes and case law. I understand how important cases like this are and how they can impact the outcome of my clients' cases, so I make it a point to keep up with these key decisions.
I practice both criminal and immigration law in New Jersey and can serve clients in norther New Jersey including but not limited to Newark, Jersey City, Morristown, Hackensack and Hoboken. If you are facing charges for a marijuana-related offenses, you can benefit from my representation. Contact may office at (973)-453-2009