Newark, NJ-Immigrants to the United States, regardless of status, must always be concerned about removal from the United States. Under U.S. immigration law, a non-citizen can be removed from the country for criminal convictions, which are outlined by the Immigration Nationality Act. However, what is considered a criminal conviction under federal immigration laws and states can be somewhat murky.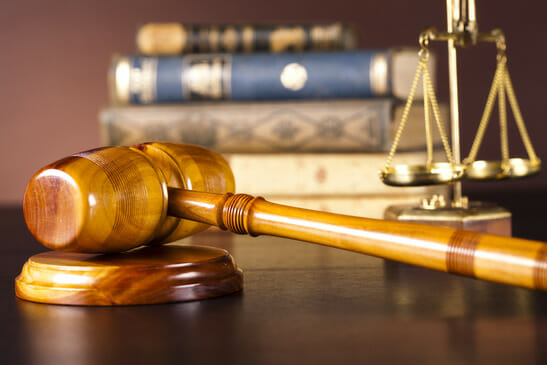 States define minor crimes such as shoplifting or trespassing differently. An order of removal can be challenged on the basis that convictions for these offenses may not be consider "criminal" for immigration purposes and could help some immigrants avoid deportation.
The U.S. Court of Appeals for the Third Circuit recently decided Castillo vs. Attorney General of United States. In doing so, the Third Circuit remanded the case to the Board of Immigration Appeals to clarify what constitutes a criminal "conviction" for immigration and deportation purposes.
The case involves Bernardo Castillo, a native of Peru who became a lawful temporary resident of the U.S. in 1990. Castillo has some run-ins with the law including receiving stolen property, and a guilty plea in a New Jersey municipal court for shoplifting in 1994. Castillo was issued an order of removal based on his shoplifting charge and other convictions.
During his removal hearing, Castillo admitted to his criminal history and acknowledged he was removable. Castillo, however, argued that he was eligible for a cancellation of removal based on the fact that he maintained a continuous residency in the U.S. for seven years, and the shoplifting charge was not a "criminal conviction" under New Jersey state law.
In New Jersey, certain minor crimes such as shoplifting are tried in municipal court, and are considered disorderly persons offenses, as opposed to a traditional criminal convictions. Castillo's shoplifting charge was a "petty offense" and not considered a crime according to the New Jersey Constitution and therefore did not give him the right to trial by jury or an indictment by a grand jury.
In his removal proceedings, the immigration judge argued that Castillo's continuous presence was suspended once he was convicted of a crime under the Immigration Nationality Act. The judge denied his cancellation of removal.
Castillo then asked the Board of immigration Appeals, to hear his case but they agreed with the immigration judge and said he could be deported. Castillo, again, appealed his case in a Petition for Review to the Third Circuit Court of Appeals. The Court of Appeals remanded the case to the BIA, which again decided against Castillo, and Castillo again appealed to the Third Circuit, which handed down a decision that is the subject of this remanding the case to the BIA, again, for clarification.
Castillo's case compels the Board of Immigration Appeals to clarify a decision from a previous case, Matter of Eslamizar, in which the plaintiff was granted a stay of deportation because his state of residency, Oregon, considered his "conviction" for third-degree theft a "violation" and not a criminal conviction.
The outcome of Castillo's case will have an impact on New Jersey immigrants and there is hope that "municipal convictions" will not be considered "criminal convictions" for immigration purposes. This would give many immigrants the opportunity to prevent deportation.
Castillo's case is also important in the respect that it demonstrates the importance of having a criminal defense attorney, who understands the subtleties of New Jersey criminal statutes, and is also well-versed in immigration law. I am that attorney, and I am passionate about protecting your rights as a criminal defendant and an immigrant.
In my Newark office, I am approached by immigrants who are fighting criminal charges and deportation. Because I have experience with both immigration and criminal defense, I understand the various effects a plea in a criminal case can have on your immigration status. My goal is to give you the best defense for your criminal charges and try to prevent you from being removed from the country for a minor crime.