Newark, NJ- Parole is conditional release from prison awarded to individuals for good behavior and allows them to live in the community under the supervision of a parole officer. The terms of parole are tremendously rigid, and if those terms are not strictly adhered to the parolee may find themselves in violation. That means returning to prison or more stringent parole terms. If you are facing a parole violation, you are aware this matter is serious and you need the representation of a New Jersey criminal defense attorney.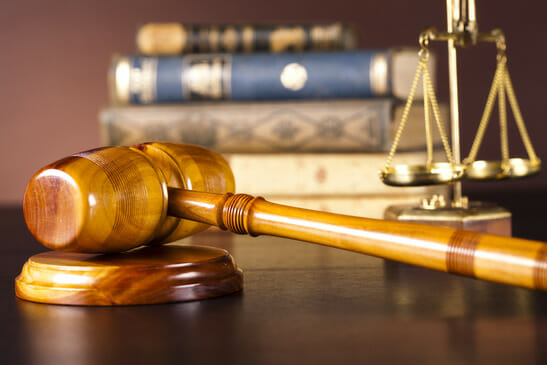 Parole violations are usually initiated by your parole officer either after an arrest or for a simple technical violation such as failing to notify them of an address change. What may seem like a minor charge or a small oversight on your part can be enough to send you back to prison where you will have to serve out the remainder of your sentence. A parole officer's word alone can cost you your freedom, and just like anyone else, they can make mistakes or misjudge a situation.
While you have the right to defend yourself against a violation, you don't have the right to a jury trial which means you must convince the Parole Board you didn't commit a violation or the offense you are accused of is not serious enough to warrant revocation of your parole. Doing this requires a vigorous defense designed to protect your rights and present compelling evidence on your behalf.
Because of my experience as a former Assistant Prosecutor in Somerset County and a New Jersey criminal defense attorney, I understand both sides of a criminal charge or a parole violation. This perspective gives me an advantage when building your defense.
An April 2014 state Appellate Court decision in Hobson vs. New Jersey Parole Board demonstrates how important it is to have an attorney thoroughly examine the evidence working against you and attest to your character.
The defendant in this case, Basim Hobson was found to be in violation of parole after an encounter with his parole officers while walking down the street. Hobson's parole officers found him carrying a clear bottle with red liquid which they assumed was alcoholic, and found he was in possession of a "green vegetative" substance they believed to be marijuana.
In his hearing before the Parole Board, Hobson denied he had marijuana in his possession. His parole officers didn't ensure the substance he was carrying was marijuana though scientific testing, and provided no other evidence to prove their assumption such as photograph or sample of the alleged controlled substance. On this matter, the appeals court decided the evidence was not enough to warrant a violation.
Although Hobson only admitted that his friend gave him two shots of liquor, his parole officers testified he had an odor of alcohol on his breath, but that was all the evidence they were able to provide. Based on the parole officer's testimony, the Appeals Court conceded there was "clear and concise" evidence Hobson violated his parole by consuming alcohol. However the court concluded that the Parole Board did not establish Hobson had "seriously and persistently" violated his probation and reversed his revocation.
Hobson was able to avoid a parole violation because his attorney meticulously examined the body of evidence and was able to convince the appeals court his client was deserving of a second chance.
As a Jersey City criminal defense attorney, it is my job my job to challenge a parole officer's or prosecutor's evidence against my clients, and do what I can to ensure the best possible outcome for their case. I am able to give my client's individual attention which allows me to become familiar with your case and your character and use my knowledge to help you achieve success.