New Jersey's expungement statute is contained in N.J.S.A. 2C:52-1, et. seq., defining expungement as: "extraction and isolation of all records on file within any court, detention or correctional facility, law enforcement or criminal justice agency concerning a person's detection, apprehension, arrest, detention, trial or disposition of an offense within the criminal justice system."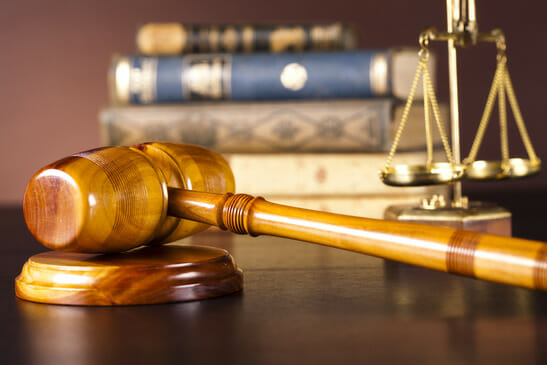 N.J.S. 2C:52-2 also provides that after a period of 10 years, a person is eligible to expunge the records of a criminal conviction if he "has not been convicted of any prior or subsequent crime" and has not been adjudged a disorderly person or petty disorderly person on more than two occasions.
This statutory definition became narrower and even more restrictive in 2015 after the New Jersey Supreme Court's decisions in IN RE: the Expungement Petition of J.S In the Matter of the Expungement of the Criminal Records of G.P.B., 223 N.J. 54 (2015).[1] The NJ Supreme Court found that the statutory language—"prior or subsequent crime"—barred expungement of multiple convictions that were related and close in time. In one of these cases, the defendant sold small amounts of marijuana on two different occasions, just five days apart. In the other case, the defendant had attempted to bribe various public officials over a period of just 24 hours. Both defendants argued that since their multiple criminal activities were so similar and so close in time, that their crimes should be treated as just one singular crime. The New Jersey Supreme Court disagreed with this argument and instead said that the "not be convicted of any prior or subsequent crime" language from the expungement statute barred the defendants from being eligible for expungement for their "multiple crimes."
When the majority opined for a narrow interpretation of the statute, many believed it precluded the expungement statute from reaching its full, rehabilitative public policy purposes. Supporters of expungement law reform have often said that New Jersey's law were overly strict and would ultimately lead to a self-perpetuating cycle of poverty, recidivism, and more serious criminal activities.
As discussed above, one particularly strict aspect of New Jersey's expungement laws is that expungement is limited to just one indictable offense; however, people are often charged with more than just one crime as part of a single arrest. Moreover, many crimes aren't eligible for expungement at all. And for crimes that may be eligible, state law also requires offenders to wait 10 years (5 in some cases) until they can apply to clear their records. This 10 years means 10 years from the date of the most recent conviction, payment of fine, completion of probation or parole, or release from jail, whichever is later.
Fortunately, we have some good news to report about the current state of expungement laws in New Jersey. On November 20, 2017, New Jersey Governor Chris Christie signed a package of three bipartisan bills—Senate Bills 3306, 3307, and 3308—that will make it easier for persons convicted of minor crimes to expunge these crimes from their criminal records. This modernization of the state's expungement system will ideally help minor criminals reclaim their lives.
To learn more about this trio of bills and whether they may positively affect your eligibility for an expungement, check out the soon to be published second part of this blog.
At the Law Office of Eric M. Mark, our criminal defense attorneys have seen how just one bad decision can negatively thwart your life's future trajectory. A criminal conviction can rob you of hope, dignity, and the educational and occupational opportunities that could help you rise out of the cycle of recidivism, financial issues, and ultimately prove your rehabilitation. We have stayed abreast of the most recent changes in New Jersey's expungement laws. Armed with this new knowledge, we will work tirelessly to help former and new client try to successfully get their criminal record expunged.
If your criminal record has been holding you back, it is imperative you are proactive and pursue a possible solution. At the Law Office of Eric M. Mark, our skilled criminal defense lawyers help successfully helped countless clients throughout the state of New Jersey get their criminal records cleared through expungements, while each individual case is different and we cannot promise your record will be expunged, we will help you analyze your case and navigate the complex legal and administrative process. If you are an eligible candidate for expungement, we will advocate tirelessly on your behalf to the petition the court for your expungement. I have had extensive, recent success in having the New Jersey court system grant multiple clients criminal expungements. There is too much at stake to try to petition for expungement on your own without a skilled attorney by your side every step of the way. To schedule your free consultation with a criminal defense attorney in Jersey City, NJ or Newark, NJ contact us online at the Law Office of Eric M. Mark or call (973) 453-2009.
[1] http://caselaw.findlaw.com/nj-supreme-court/1710184.html