Newark, NJ- During a traffic stop, the person who was stopped has a set of rights, one of which is the protection against "unreasonable" searches and seizures of their person or property. There are instances, however, when it is unclear whether police have "probable cause" to conduct a search of a person's vehicle without a warrant. This issue arises often and has been litigated in the New Jersey Supreme Court on several occasions, with the most recent case that was decided on September 24, 2015.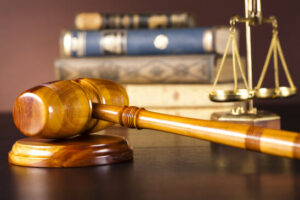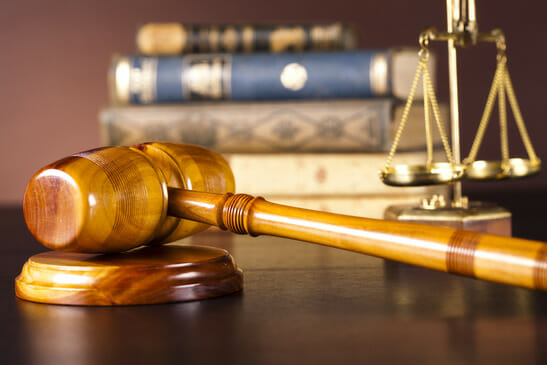 In the case, State of New Jersey vs. William L. Witt, the New Jersey Supreme Court was asked to clarify again when an officer is allowed to conduct a search of a person's car during a traffic stop. Central the case, is question: When are police allowed to conduct a vehicle of an individual's without first obtaining a warrant? Unfortunately, the decision stripped New Jersey residents some of their protections from warrantless searches.
The case centered on William Witt who was stopped by an officer because he forgot to dim his bright lights. After pulling Witt over, police suspected Witt was intoxicated and placed him under arrest for DWI. Police also conducted a search of his car, under the pretense of looking for "intoxicant." During that search police found a handgun which Witt was not allowed to possess. He was then charged with second-degree possession of firearm by a convicted person on top of his DWI.
During adjudication, Witt moved to suppress the gun evidence based on the fact that it was discovered in the course of a warrantless search. A trial court allowed the motion, stating no exigent circumstances were not present when the officer conducted a search of Witt's vehicle and excluded the gun evidence from Witt's case. An appellate court agreed with the trial court's ruling, but the state asked for a leave of appeal, based on the confusion of warrantless search standards and Witt's case was sent to the state's highest court.
In Witt, the New Jersey Supreme Court was again asked to clarify when a warrantless search of person's car is warranted. Under the U.S. Constitution officers are authorized to conduct a warrantless search if they have probable cause, a vehicle is "readily mobile" and they suspect it contains "contraband or evidence of an offense," the opinion states. Federal law establishes that probable cause alone is enough for a search of an automobile and there is no need for exigent circumstances to conduct a search.
Prior to the decision for Witt, police used a standard for warrantless searches established in a prior case, State of New Jersey vs. Pena Flores. Under that decision, police must first obtain consent to search a person's car unless their urgent or emergency circumstances exist. The state argued in Witt that the exigent circumstances standards was confusing and burdensome and the majority of the justices agreed.
In the NJ Supreme Court the majority of justices agreed that the standards established in Flores were "unsound" and held the standard would no longer apply to warrantless searches. Instead, justices looked to exigent-circumstances standard established in The State of New Jersey vs. Alston. Under that standard, the court established that the "automobile exception" allows police to conduct a warrantless search if they have probable cause and which arose out of "unforeseeable and spontaneous" circumstances.
This decision now gives police wider latitude to search a person's car during a routine traffic stop. And that is not good news for motorists who can have their liberties infringed on and be detained unnecessarily or unjustifiably.
Cases like these have a large bearing on a person's rights and as a criminal defense attorney in New Jersey it is my job to remain knowledgeable about changes to the law as important as this. Keeping up with the decisions like this one help me better server my clients and provide them with an effective defense.
If you are facing criminal charges in New Jersey and are located in Newark, Jersey City, Morristown, Hackensack or Hoboken, contact my office at (973)-453-2009 and set up a consultation. We can discuss your case and decide the best approach to take in your defense.