Jersey City, NJ- If New Jersey police want to search a person's home, by law they must have a warrant or satisfy one of the exceptions to the warrant requirement. Federal and state courts are regularly asked to clarify when a warrantless search of a person or their property is allowed by federal and state law. In a recent case, the New Jersey Supreme Court was asked to determine when a warrantless search of detainee's home is allowed under state law.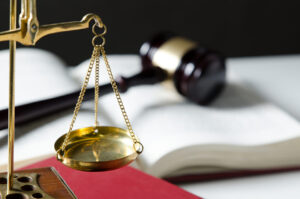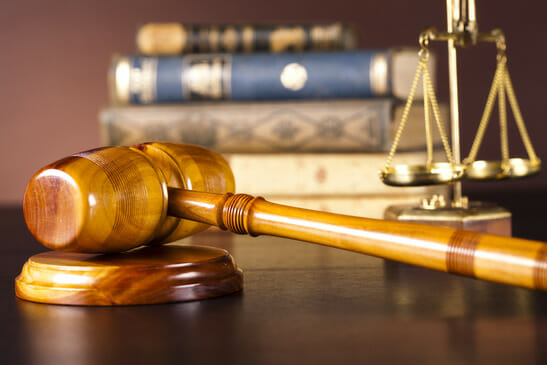 The case, State v. James L. Legette, is centered around the 2012 arrest of James Leggett who was charged and convicted of a felony weapon charge after an officer found a gun in his possession during a warrantless search.
On the night that Leggett was arrested, Somers Point Police Officer Richard Dill was responding to a noise complaint at an apartment complex. While on the premises, Officer Dill smelled marijuana coming from the direction of two men standing in a public area. One of the men was James Legette who began to walk away from Dill once he realized Dill was a police officer. Dill followed the defendant and asked to see his driver's license, which Legette said he needed to get from his apartment. Officer Dill followed the defendant and entered his apartment.
While inside the defendant's apartment, the officer asked dispatch to check for any warrants issued for Legette. There were no warrants, but Dill noticed the defendant was nervous and a saw a suspicious bulge in the pocket of the hoodie he had been holding. At this point, Legette was just a detainee and was not under arrest.
Upon a search of the hoodie, Dill found a handgun in one of the pockets and arrested Legette on felony weapons charges. Dill did not obtain a warrant and Legette did not consent to the search.
During his trial, Legette filed a motion to have the gun suppressed, arguing that Officer Dill's search of the defendant's home and the hoodie was invalid because he did not obtain a search warrant and evidence obtained by the search should not be admitted in court. Under state law, a warrantless search of a suspect's home during an investigatory stop is only appropriate when an officer satisfies an exception to the warrant requirement or the safety of the public is in danger.
The state argued that entry into Legette's home was justified and the hoodie was in the open, so the search was justified. Prosecutors also argued that the search was valid because the officer had a reasonable suspicion that a crime was being committed.
The trial court denied Legette's motion to suppress the evidence from the search and he appealed. A New Jersey Appellate Court also denied Legette's motion to suppress, but the NJ Supreme Court decided to hear the case.
On January 12, 2017, the NJ Supreme Court ruled that the state failed to show that entering Legette's home without a warrant met the state's standards for a warrantless search of a detainee's home during an investigatory stop. Justices overturned the appellate court decision and granted Legette a new trial.
This case strengthens every New Jersey resident's protections against warrantless searches and seizures. It means law enforcement cannot search a detainee's home while conducting an investigatory stop without getting the detainee's permission or obtaining a warrant.
The validity of a search without a warrant is frequently examined by Appellate Courts, state Supreme Courts, and the U.S. Supreme Court. I understand the validity of searches and evidence are important aspects of any defense. If you live in Elizabeth, Jersey City or Newark or another area of New Jersey and need help with criminal charges, contact my office at 973-453-2009. We can arrange a case evaluation and talk about your defense.