Newark, NJ-In a recent ruling, the New Jersey Supreme Court narrowed the state's double jeopardy rules, making it harder to prove in criminal cases in which a defendant is facing multiple charges for related offenses. The ruling in State vs. Rodney J. Miles, which was decided on May 16, 2017, will now bring New Jersey's double jeopardy rules more in line with federal law.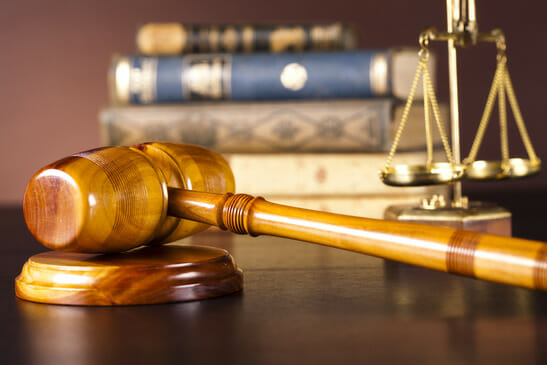 With the Miles ruling, New Jersey will begin using exclusively the same elements test to determine if double jeopardy applies when an alleged offender is charged with two crimes resulting from the same course of action. Before the ruling, state courts decided cases of double jeopardy using the same elements test and same evidence test. The new ruling removes the evidence test, making it harder to prove double jeopardy in the state.
In October 2010, Rodney Miles was arrested in Camden and charged with selling marijuana to an undercover officer. The state Superior Court indicted Miles on one count of drug possession with intent to distribute within 1,000 feet of a school. Before the Superior Court indictment, Miles also pleaded guilty to a disorderly person's offense of loitering with intent to possess marijuana in a municipal court.
Miles appealed his municipal court conviction arguing that the school zone charge was double jeopardy because the municipal court had jurisdiction over the disorderly person's offense. The Appellate Division agreed, and his case went to the state Supreme Court.
The NJ Supreme Court vacated Miles's conviction and sentence "in the interest of justice," but said going forward; only the elements standard will be considered when a criminal defendant raises the issue of double jeopardy.
Before the ruling, New Jersey courts decided if a person faced double jeopardy through the same elements test and the evidence test. Using both standards made double jeopardy easier to prove, and made court proceedings fairer for criminal defendants according to the dissenting judges.
The new ruling means the state will only use the elements only test established by the U.S. Supreme Court in the case, Blockburger vs. the United States. That ruling established that prosecutors could charge a person with more than one criminal offense arising out of a single course of conduct if each charge requires proof that the other one does not, and regardless of the evidence to be presented. Prosecutors must show that each offense has an exclusive element to avoid double jeopardy.
NJ Supreme Court Justice Barry Albin and Justice Jaynee LaVecchia both dissented and wrote in the opinion, "The majority's new rule will allow the State, with all its resources and power, to pursue repeated prosecutions to convict an accused of the same offense, despite an earlier conviction or acquittal."
The decision for State vs. Rodney J. Miles is significant for criminal defendants. Cases like this one impact the type of defense an individual can use in court. I know decisions like this will impact how I defend my clients, so I make a point to keep up with crucial decisions.  If you have been charged with a crime in Elizabeth, Jersey City or Newark, or another area of New Jersey, call my office at (973) 453-2009 to discuss your defense strategy.