June 4, 2013, Newark, NJ- A high-speed car chase that covered three jurisdictions in Essex County, involved at least five different police departments and ended with a crash yielded five arrests early Monday morning.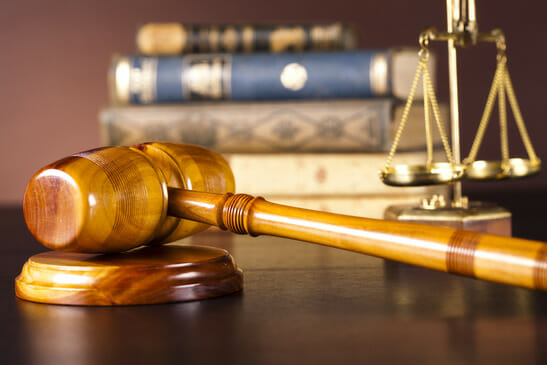 The police chase began around 3:30 a.m. when West Caldwell police attempted to stop a Jeep carrying five passengers. Police allege the vehicle did not stop when lights and sirens were activated, the Patch reported.
The allegations include that the Jeep made several  turns and continued two miles before clipping a patrol car and crashing into a building after going through trees and sidewalk planters.
Police state all five suspects fled the crashed vehicle in different directions. Four of the suspects were apprehended immediately. In the end, the Patch reported, police from five districts, Caldwell, North Caldwell, West Caldwell, Roseland and Essex Fells, were involved in the pursuit and ensuing arrests.
As police were taking the Jeep to an impound yard an officer spotted a shirtless man on I-280, arrested him, and  now claim he was their fifth suspect.
The Jeep had been reported stolen from Bernardsville with license plates stolen from Newark on Sunday.
Charges against the five suspect include eluding, resisting arrest, possession of stolen property. In addition to those charges, police charged one man with possession of a 9 mm handgun and another suspect with possession of crack cocaine. More charges may be forthcoming because police believe they are part of a ring of car thieves that have stolen over a dozen cars in the area since January, according to the Patch.
Essex Fells Police Department Vincent Kulik said, "There is a very strong possibility that they are a part of a ring we have been having in the past few months … throughout the West Essex area," Kulik said. "This is quite a ring from what we can tell."
These five young people are in deep with their criminal charges, which could land them in prison for five or more years and result in thousands of dollars in fines. If additional charges are levied, the potential consequences would also become even more severe.
Everyone, regardless of their crimes, deserves to have their constitutional rights protected and a strong defense asserted. Only a experienced criminal attorney is capable of building an effective defense and attacking the flaws in the State's case. Newark criminal attorney Eric Mark has extensive experience in the criminal justice system and gives every client an aggressive defense in court to reach the best outcome for those clients,.