In February, GOP senators introduced the Reforming American Immigration for Strong Employment (RAISE) Act, a bill that would reduce the number of green cards granted each year by 50 percent over the next decade.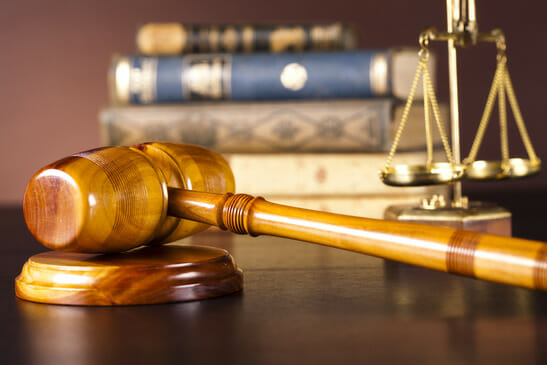 On Wednesday, President Trump endorsed the bill, calling it a "vital" and "historic proposal."
The RAISE Act proposes new restrictions on green card opportunities for the siblings and adult children of U.S. citizens and green card holders, but it would not affect green card eligibility for spouses and minor children.
The RAISE Act is just one of several proposed bills that aim to reduce immigration to the United States. If you are concerned that the recent crackdown on immigration will affect you or a member of your family, turn to the Law Office of Eric M. Mark.
As your immigration attorney, I will evaluate your situation and help you identify the best way to achieve your immigration goals. You will have access to my personal cellphone number in case you have questions or concerns related to your case. Call 973-453-2009 today to schedule a consultation with a green card lawyer in New Jersey.
The Bill Proposes an End to the Visa Diversity Lottery
According to The Washington Post, the passage of the RAISE Act would end the visa diversity lottery, which grants 50,000 green cards each year, most of which go to people from countries with low rates of immigration to the United States. The legislation would also cap refugee levels at 50,000 each year.
It also proposes a points-based system for awarding green cards. Applicants would earn points based on their English proficiency, job skills, and education. The senators who introduced the bill said that it is modeled after immigration systems in Australia and Canada. When Trump gave his endorsement, he stated that the RAISE Act is a vital proposal that will protect American workers from increasing competition for low-wage jobs.
Opponents Argue That the Legislation Could Harm the Economy
Those who oppose the RAISE Act have pointed out that immigrants have lower crime rates than native-born Americans, and multiple studies show that immigrants boost the economy. Opponents have also argued that the legislation might make it difficult for employers to hire the right workers because a higher-education degree doesn't necessarily make a person a valuable and sought-after employee.
The passage of the RAISE Act is anything but certain because Senate Republicans would need 60 votes to prevent a filibuster, but they only have a slim majority. The bill is expected to face opposition from congressional Democrats, business leaders, and immigrant advocacy groups. It is also likely that moderate Republicans from states with large immigrant populations will oppose the bill.
If you have questions about becoming a lawful permanent resident or changing your immigration status, contact my office in New Jersey to discuss your situation. Call 973-453-2009 today to schedule a consultation.