Newark, NJ- Many immigrants have encountered "notarios" or "immigration consultants," and have wondered if these so-called "experts" can help them with their immigration petitions. Immigrants are often at a disadvantage when they embark on the complicated task of gaining legal status. They have little knowledge of the United States' immigration system, and language barriers can make them vulnerable to fraud. Immigrants can be bilked of their hard-earned money by fraudulent immigration schemes, and never reach their goal of attaining legal status.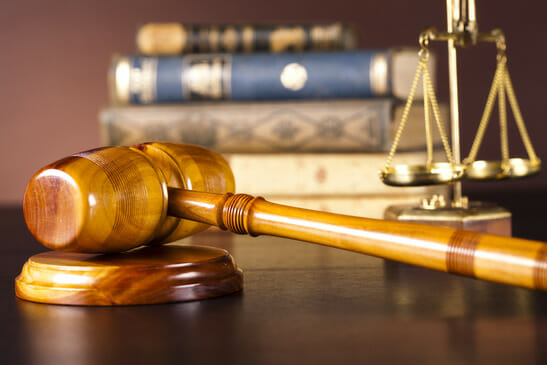 Recently, a paralegal working in New Jersey and Pennsylvania was accused of recruiting undocumented immigrants and filing fraudulent immigration petitions on their behalf.
The paralegal at the center of the case, Maria James, convinced immigrants she vowed to help to lie on their immigration forms. James, who spoke Spanish, made claims of spousal abuse in immigration petitions. To strengthen those claims, she would make up her clients to appear as though they were the victims of spousal abuse. She would then photograph them and include those photos with their petitions. James also engineered sham marriages, took photos of the "happy" couple, and altered utility bills, leases and bank statements to give the appearance of a legitimate marriage.

James operated like this for over two decades, but her scheme eventually came to light, and now she is facing federal mail fraud charges.
Paralegals and notarios, who parade as experts in immigration law may only have a cursory knowledge of the United States' immigration system, and are not capable of giving sound legal advice on immigration matters. The sole purpose of these fraudulent immigration schemes is to take an immigrant's money.
In Spanish-speaking countries "notarios" are attorneys; they are educated and are licensed to practice law. But in the U.S., many "notarios" do not have any legal training; they do not have the knowledge of the immigration laws necessary to assist clients with their petitions. They, along with other unethical people or businesses who claim to be "immigration consultants," will charge an immigrant exorbitant fees, but never file their petitions or will file petitions incorrectly or fraudulently.
Frequently, these scam artists jeopardize an immigrant's chances of ever obtaining a visa or green card. Knowingly or unknowingly submitting an immigration application with false information can bar an immigrant from obtaining legal status permanently. Immigrants who find themselves enveloped in legal issues may desire legal representation from the likes of Quijano Law to assist them with sorting out their legal status and various other aspects of immigration.
Getting a visa or green card is not only as simple as filling out an application. Immigration cases can become complex and immigrants may need assistance beyond just filling out a petition. Paralegals and notarios cannot help an immigrant with a deportation defense or appear before an immigration court if their petitions require judicial review. For these immigration services, immigrants need an attorney who is well-versed in the country's immigration laws, and is willing to take all the steps necessary to assure their clients secure legal status.
Immigration scams are nothing new, but with the recent push for immigration reform, fraudulent schemes that targets immigrants are on the rise. There are a number of scams the United States Citizenship and Immigration Services cautions immigrants to be wary of; they include phone scams, websites that charge costly fees for free immigration petitions and businesses that promise they can assure your immigration petitions are processed quickly.
I understand the complexity of immigration laws and will give each client my individual attention. I will do the work necessary and increase their chances of success. Immigrants in Newark, Jersey City or anywhere in New Jersey who need help with their immigration petitions or require a deportation defense can contact my office and discuss their case.