June 17, 2013, Newark, NJ- A recent Supreme Court decision represents a victory for the constitutional rights of anyone pulled over for suspicion of intoxicated driving. The April ruling guarantees that any alleged offender's Fourth Amendment rights are preserved and protected by generally forbidding law enforcement officers from subjecting any person to a blood test against their will and without a warrant.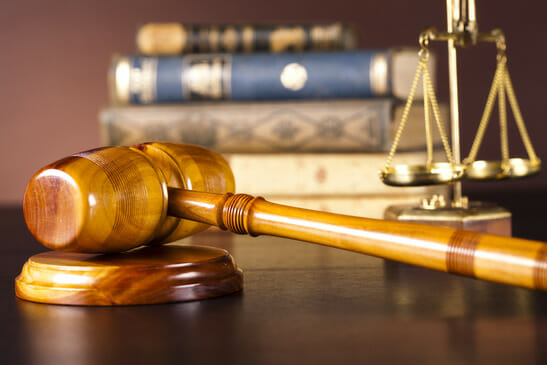 The case, Missouri vs. McNeely, stemmed from the arrest of Tyler McNeely who was pulled over for suspicion of drunken driving in October of 2010.
In the arrest report, Missouri Highway Patrol trooper Mark Winder noted that McNeely was exhibiting signs of intoxication, including blood shot eyes, slurred speech and an odor of alcohol. These signs alone do not provide prosecutors with enough evidence to secure a DUI conviction so law enforcement must rely on the results from either a breathalyzer or a blood test.
The majority of states, including New Jersey, have "implied consent" laws in which drivers agree to submit to a chemical test in exchange for the privilege of driving, but drivers have the right to refuse these tests and  cannot be forced to submit to a breathalyzer, urine test or blood draw without  their consent or a warrant. This law also applies in Missouri, but the officer in McNeely's arrest overstepped these legal boundaries.
Trooper Winder asked McNeely to submit to a breathalyzer test, but McNeely exercised his right to refuse. Despite McNeely's refusal, Trooper Winder escorted him to a hospital to have his blood drawn so that he could obtain evidence of intoxication without procuring a warrant beforehand.
During his criminal trial, McNeely's attorney successfully fought to have the results from the unauthorized blood test suppressed on the basis that his constitutional right forbidding unreasonable search and seizure was infringed upon by being forced to submit to the intrusive blood draw.
The case eventually landed in the Missouri Supreme Court, which affirmed the trial judge's decision. However, the state of Missouri sought certiorari arguing that, "Obtaining a search warrant in the middle of the night in Cape Girardeau County involves a delay, on average, of approximately two hours." The United States Supreme Court agreed to hear the case and upheld the state court's decision.
The trial court decided, and the U.S. Supreme Court agreed, that circumstances of McNeely's arrest did not meet the exceptions of endangerment to life or the destruction of evidence that would legally justify violating an alleged offender's constitutional rights.
Thirty-two states, including Missouri and the Obama administration, urged the court to approve the warrantless tests on the basis that, "State's interest in fairly and accurately determining guilt or innocence for this serious crime outweighs an individual's interest in avoiding the slight intrusion involved in the halting that evidence destruction by obtaining a blood sample."
On the other side, the ACLU, which represented McNeely, said in court documents that Missouri, "overstated the need of a warrantless blood test, and understates the affront to personal privacy and dignity when the States override an individual's objection and sticks a needle in his arm."
The Supreme Court decided that the natural dissipation of alcohol in the bloodstream was not reason enough to violate an individual's rights during a routine traffic stop.
"In those drunk-driving investigations where police officers can reasonably obtain a warrant before a blood sample can be drawn without significantly undermining the efficacy of the search, the Fourth Amendment mandates that they do so," Justice Sotomayor wrote in the majority opinion.
This was an important decision and protects alleged drunk drivers from affronts to their civil liberties. Police must uphold a person's Fourth Amendment rights and cannot stop a driver without probable cause. Unfortunately, the rights of drivers and other suspected criminal offenders are routinely violated.
A DUI is a serious offense and can deprive the offender of many freedoms; they can be subjected to a jail sentence and loss of their driver's license. In New Jersey, a DUI conviction can stay on a person's record forever and can affect college admissions, future employment prospects and will cause your insurance premiums to skyrocket.
Newark attorney Eric Mark is a fierce defender of his client's constitutional rights and will build a highly effective defense on their behalves.  As an experienced litigator, Eric Mark will do everything in his power to prevent prosecutors from securing a DUI conviction. He will explore all the exculpating and mitigating circumstances, such as an officer's probable cause or results from a chemical test to assure his clients are not convicted.