August 7, 2013, Weehawken, NJ-The Lincoln Tunnel is a frequently traveled thorough fare connecting Weehawken, New Jersey with Manhattan. The Port Authority of New York and New Jersey estimates that 19, 015, 035 vehicles passed through the tunnel on the eastbound side alone in 2012.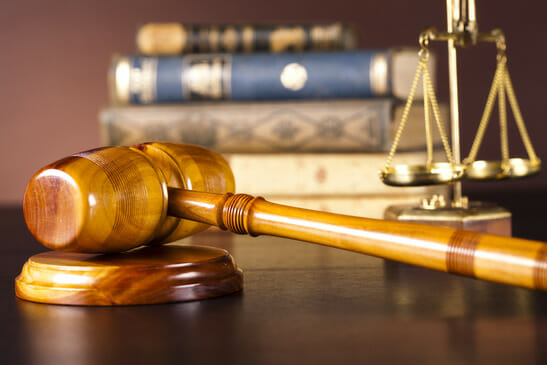 The Lincoln tunnel, along with number of other roadways crossing the Hudson, connects New Jersey residents with the all the exciting activities New York City has to offer; major sporting events, concerts and a vibrant nightlife. It also is frequently traveled by commuters.
The inflow of commuters and other motorists into Weehawken have resulted in increased police surveillance and patrols. There also happens to be a school zone just above the Lincoln Tunnel exit on the Weehawken side.
The area on the Weehawken side of the Lincoln tunnel is patrolled by the Port Authority Police Department, the New Jersey State Police, New Jersey Transit Police and Weehawken Police. In addition to the increased police presence, law enforcement agencies frequently set up sobriety check points on the New Jersey side of the tunnel.
As a result of their predominate presence, law enforcement agencies issue a large number of summons for traffic violations to Weehawken residents, New Jersey commuters and tourists. The moving violations include careless driving, speeding, improper lane changes and reckless driving. Other drivers face the more serious charges of DWI and DWI in a school zone.
Even though people view moving violations as minor, these violations can have troublesome consequences including financial penalties, a marred driving record, and points applied to your driver's license. Points against your driver's license will lead to higher car insurance premiums, and so you may need to spend time to check car insurance here and from other providers to get a good deal, moreso than before those points became a part of your license. This is something which you should try and avoid doing. Instead, you should aim to get low premium for automobiles. One way to do that is consulting insurance brokers, who can compare the plans of leading insurers and help you choose the right one at the best price. An insurance by Staveley Head, can help as they already have a dedicated team to help you find the best quote based on the points you have on your license. However, understandably this isn't always the case, and drivers always seem to gain points somehow. If you accumulate 12 to 15 points on your driving record within a two year period you could have your license suspended for 30 days or longer.
People often assume that they don't need an attorney if they have been charged with a traffic violation, but this is a mistake. If you are facing a traffic violation in Weehawken, I can provide a defense that will mean the difference between a warning and minimal fine or a suspended license and steep insurance premiums. I will utilize my negotiation skills to have your traffic violation reduced to a lesser charge so your driving record doesn't take a hit or insist on upon a trial if it is necessary for your defense.
The consequences of driving while intoxicated are more severe than a moving violation, and can result in a jail sentence, loss of driving privileges for six months to a year, and thousands of dollars in fines and surcharges. A DWI in a school zone has additional penalties above simple DWI penalties including extended jail sentences, a lengthy suspended license period (1 to 2 years) and almost double the amount in fines and surcharges.
If you are facing DWI or DWI in school zone in New Jersey, you must hire an attorney. These are not minor violations and can have personal and professional ramifications. Your rights are or the upmost importance to me and my practice is devoted to making certain those rights are upheld.
I will provide my Weehawken clients with a strong DWI defense and challenge the validity of any evidence against you. I will work hard to make sure your traffic violation or DWI does not interfere with your life. Contact me at my Newark office so we can discuss how I can help you with your legal problems.