Newark, NJ- Several thousand drug cases processed through a Passaic County lab are in question after a technician at the crime lab in Little Falls has been accused of falsifying drug test results which were used by prosecutors to secure criminal convictions.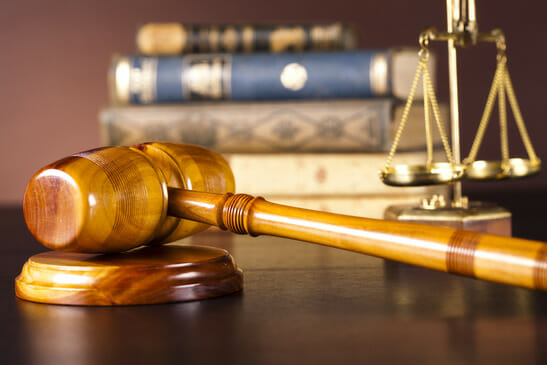 In a letter sent to two public defenders, NJ.com reports that Ellie Honig, director of the Division of Criminal Justice, informed them that on December 10, 2015, a lab technician working at the State Police crime lab in Little Falls, "failed to appropriately conduct laboratory analyses in a drug case." At the time, a lab employee noticed that Kamalkant Shah, a lab technician, failed to spend sufficient time examining an unknown substance thought to be marijuana and entered data before conducting the necessary analysis, the New Jersey Law Journal reports.
Shah was suspended without pay on January 12th but was responsible for testing samples from Bergen, Essex, Morris and Passaic Counties. The Passaic County Prosecutors Office is still looking for any cases Shah may have been responsible for analyzing, so they are not sure of the exact number of tests results Shah worked on were possibly falsified. The memo states that many of the cases he analyzed involved marijuana.
The New Jersey Law Journal reported that specimens from open cases will be retested but said The Division of Criminal Justice hasn't yet developed a system to deal with the potential influx of criminal appeals. In Passaic County alone, over 2,000 cases are in question, but prosecutors don't expect all of those cases to be appealed.
According to the New Jersey Law Journal, it is unclear if Shah is under criminal investigation or if he will face charges for falsifying results.
Some criminal defense attorneys in New Jersey demand the state inform every defendant whose drug test results were processed by Shah and whose cases may be eligible for review.
So, what does this mean for the 7,827 drug tests Shah worked on and potentially faked?
In cases where the defendants reached a plea bargain before a sample was tested, they may not be eligible for to appeal their conviction. Defendants whose cases are still pending can have their specimens retested. This could lead to more and more people looking to drug testing companies similar to Countrywide Testing – view this website here – in an effort to avoid tests that have been potentially tampered with.
Those who were convicted of a drug crime based on falsified drug tests may be eligible to have their convictions vacated or apply for other forms of post-conviction relief. If you think your case might be one the many in question, and you believe you were wrongfully convicted based on falsified drug tests or other evidence, you can contact me at my office in Newark to set up a consultation.
I will examine your case and determine if the drug test results used by the prosecution were processed by Shah. Using my experience as criminal defense attorney, I can determine what options for remedy you have if you had the misfortune of being wrongfully convicted of a crime based on flawed or falsified evidence. Contact my office in Newark at 973-453-2009 and set up a time for us to meet and talk about your case.
http://www.nj.com/passaic-county/index.ssf/2016/03/state_police_lab_tech_allegedly_faked_results_in_p.html