Newark, NJ- All Americans accused of a crime are entitled to defense counsel regardless of their crime or their income level. A defense attorney is supposed to be provided to indigent and low-income offenders by public defender's offices in each jurisdiction, but there is a growing underfunding problem in these offices across New Jersey and the U.S. overall. Indigent criminal defendants pay the price for the funding shortfalls in public defender's offices; civil rights advocates and public defenders are taking a stand through civil lawsuits.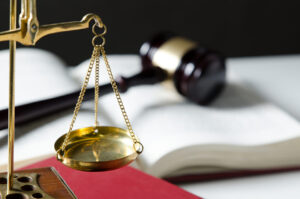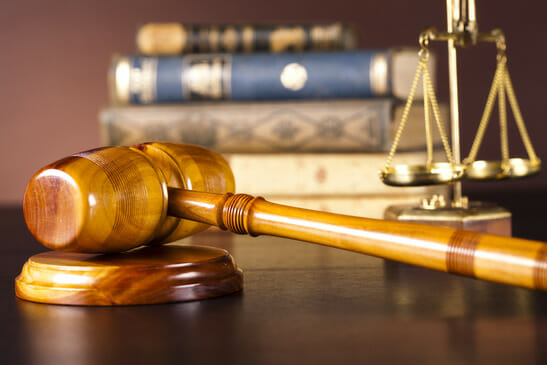 The Sixth Amendment to the U.S. Constitution guarantees everyone accused of a crime the right to an attorney. In 1963, the U.S. Supreme Court decision in Gideon v. Wainwright affirmed that a criminal defendant had the right to counsel but went further by establishing that the Sixth Amendment requires states to provide legal counsel to defendants who cannot afford one if they are facing imprisonment. Justices reasoned that an indigent defendant is unable to get a fair trial if the state does not provide defense counsel. But for indigent criminal defendants, being provided a public defender doesn't mean they will get the help needed because public defender's offices all over the U.S. are unable to deal with their heavy caseloads.
The Bureau of Justice estimates that nearly 80 percent of criminal defendants in the U.S. cannot afford an attorney. But, as the ABA Journal notes, at current funding levels, public defender's offices in the U.S. cannot keep up with the demand for indigent legal services and would need to add almost 7,000 attorneys nationwide to provide proper counsel.
The ABA Journal, the official publication of the American Bar Association, highlighted a story of the public defender's office in New Orleans which became the subject of a civil lawsuit filed by national and state chapters of the American Civil Liberties Union. That lawsuit accuses the state of Louisiana of violating indigent defendants' Constitutional rights of due process and equal protection of the laws.
Orleans Parish Chief District Defender Derwyn Bunton was named in the suit because his office began refusing to take on more cases than they could adequately handle. He told the ABA Journal his office refused cases, "where we could not ethically, constitutionally or within standards handle those cases."
Criminal defendants with public defenders are more likely to be detained until their trial and wait longer before they see their attorney. The overwhelming caseload public defenders face affects the outcomes of indigent and low-income defendant's cases. Due to their limited resources, public defenders urge clients to accept plea bargains, resulting in guilty pleas for 90 to 95 percent of defendants. Public defenders file fewer motions and get charges dismissed less often than private defense attorneys, the ABA Journal reports.
The Louisiana lawsuit is just one of several lawsuits in varying states taking on the issue of underfunded public defender's offices. Fortunately for criminal defendants, these lawsuits are resulting in victories that could lead to positive changes and better outcomes for indigent and low-income defendants in the future. When possible, criminal defendants should hire a private attorney because they have smaller caseloads, so they can give each case they attention required to build a robust defense.
New Jersey residents living in Elizabeth, Jersey City, Newark or any other area of the state who need assistance with a criminal charge can call my office at 973-453-2009. I can arrange a case evaluation, and we can discuss what course of action to take in your case. Because I have a private practice, I can dedicate more time to your case, giving you a better chance of a favorable resolution to your case.