Newark, NJ- Because of ongoing conflict and worsening conditions in Syria, the Department of Homeland Security recently announced an extension of Temporary Protected Status (TPS) to Syrian nationals living in the U.S. Armed conflict between the Syrian military leader and a number of rebel forces poses a danger for the people of Syria and many have fled to neighboring countries for refuge. On January 5th, the United State Citizens and Immigration Services announced they would extend TPS for Syrian immigrants until 2016.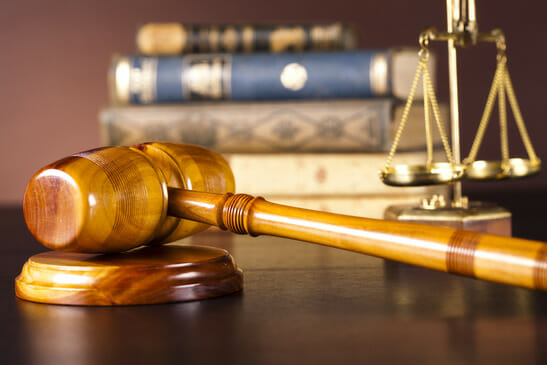 Temporary Protected Status is a type of humanitarian relief offered to immigrants from countries ravaged by a natural disaster or war. Such circumstances make it impossible or unsafe for a foreign national to return home and they must find a safer place to live until conditions in their native country improve. Immigrants, who are in the U.S. or must flee their country when a natural disaster strikes or war breaks out are granted permission to live in the U.S. for a limited period of time which can be changed as need dictates.
Foreign nationals who are granted Temporary Protected Status, are allowed to live in the U.S. as long as adverse conditions in their native countries persist. With this TPS, foreign nationals are granted relief from deportation and are given work authorization for a period designated by the Secretary of the Department of Homeland Security. This status does make an immigrant eligible for a green card or U.S. citizenship. However, a person with TPS can, with the sponsorship of a U.S. relative, adjust their status to permanent residency.
If you are from a country that has been granted TPS and need assistance obtaining this status, you can contact me at my Newark office. I can inform you about the application process, what documents you will need and ensure all necessary applications immigration forms are filled out accurately and correctly.
The U.S. government has been granting Temporary Protected Status (TPS) to foreign nationals since 1990 and has since given humanitarian relief to over 300,000 people. Under current immigration laws, the Department of Homeland Security can grant temporary protected status to immigrants from countries such as El Salvador, Honduras, Liberia, Guinea and Haiti, where one or more of these three conditions exist as outlined by the USCIS:
"Ongoing war makes it unsafe for nationals to return
A natural disaster such as a tidal wave, earthquake or epidemic makes a country unable to accommodate returning nationals.
"Extraordinary and temporary" circumstances pose a risk to an individual's personal safety.
The Department of Homeland Security began granting Temporary Protected Status in 1990. In the past year, immigrants from El Salvador and Haiti who were displaced by a natural disasters, Liberia and Guinea due to the Ebola outbreak, and immigrants from Sudan and Syrian who were displaced by civil conflict have been granted protected status.
If you are already a TPS recipient, your relief period has been extended to September 30, 2016, but you must re-apply for your work authorization and register with USCIS. If you have not been granted TPS, you have a 180-day period to apply. Those eligible for this status must also reapply for work authorization.
Getting a TPS designation is a complicated undertaking, requiring you meet strict deadlines, provide specific documents and proof of residency. It's too easy for a person, who is not a native English speaker, to make a mistake or omit information on their immigration applications. Such mistakes lead to denial and processing delays. I offer each one of my immigration clients honesty, accuracy and dedication. My clients can count on me to take all the necessary steps and work tirelessly to obtain the immigration status they are seeking.