The consequences of a DWI conviction can ruin your relationships, stifle your career, and take away important freedoms. If you were in fact driving under the influence before being arrested, you might think that fighting the charges would be pointless. This, however, is never true.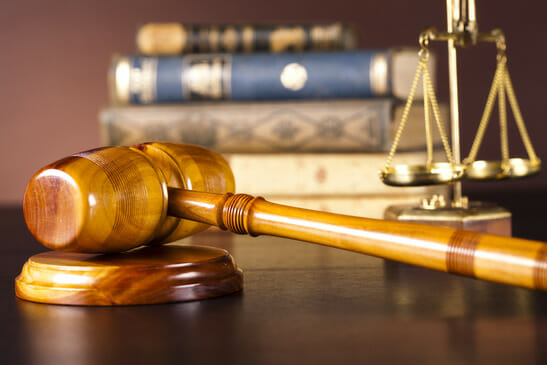 If you would like to discuss potential defense strategies with a DWI attorney, contact the Law Office of Eric M. Mark. Mr. Mark will investigate your arrest to identify any procedural errors made by police, mistakes in the administration of BAC tests, and other opportunities to fight your charges. Call 973-453-2009 to schedule a consultation with a DWI defense lawyer in Newark.
Two Ways the State Can Gain a Conviction in a DWI Case
Before we delve into potential defense strategies, it is important to note that there are two ways the State can gain a conviction in a DWI case:
In a per se case, the State gains a conviction because your blood or breath test results showed that your BAC was 0.08 percent or higher, which means you are automatically considered to have been intoxicated; or
The State can gain a conviction based on observations made by the officer such as erratic driving, your physical appearance, or failing a field sobriety test.
The best defenses overcome both the "per se" and "observational" approaches to gaining a conviction. These include:
Officer Conducted an Illegal Traffic Stop: An officer needs an articulable suspicion that you have committed a crime or that you were in the process of committing a crime in order to stop your vehicle. If the officer had no reason to stop you, then everything that he or she saw and any evidence gathered after the stop is inadmissible in trial.
You Were Not Operating the Vehicle: The State has to prove that you were either operating the vehicle or you intended to operate the vehicle while intoxicated. If you were sleeping in your car, for instance, you might be able to argue that you had no intention to drive. You may also be able to use this defense if you were not driving the car—for example, if a friend was driving.
DWI out of Necessity: This defense rarely works, but it is an option if you had no choice but to drive under the influence. This might apply to your case if you drove to escape assault or to rush a person to the hospital.
There are other defenses that individually challenge the "per se" and "observational" approaches to gaining a conviction. For example, the following defenses may be effective for challenging the per se approach:
No Probable Cause: In order to arrest you, the officer must develop probable cause to believe that you were most likely intoxicated before the arrest based on what he or she saw, what you did, or your performance on field sobriety tests. If probable cause did not exist, then the results of any blood or breath test taken after your arrest would be inadmissible.
Machine Errors: Your attorney can gather records of case certifications of the machine used to test your intoxication, as well as downloaded records of data from the machine, to look for evidence that the machine is unreliable. If the machine is found to be unreliable, the results would be inadmissible.
Mishandled Blood Test: The police must follow strict protocols when drawing, transporting, and storing blood. Otherwise, the results of your blood test will be inadmissible.
Procedural Errors: In order to arrest you for DWI, an officer must follow strict protocols. For example, the officer must watch you for 20 minutes before administering the breath test. He or she must also give you specific instructions. Any procedural errors could make the test results inadmissible.
Even if you are able to overcome the per se case, you still need to overcome the observational case. This might require expert witnesses to contradict the police testimony.
If you are facing DWI charges, Eric M. Mark will help you explore all possible defense strategies, and he will tirelessly represent your interests. Call 973-453-2009 to schedule a consultation with a DWI attorney in Newark.