The legality of DWI checkpoints is a controversial topic since many legal scholars believe they violate the Fourth Amendment of the U.S. Constitution, which protects against illegal searches and seizures. But the U.S. Supreme Court ruled in 1990 that DUI checkpoints are legal because the dangers of drunk driving justify the brief intrusion.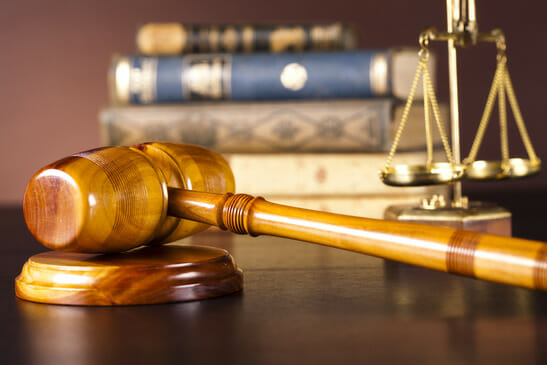 DUI checkpoints are prohibited in some states, but New Jersey is not one of them. However, certain criteria must be met in order for a checkpoint to be considered legal, and if you were arrested for DWI at an unlawful checkpoint, then you can challenge the constitutionality of your charge.
As your DUI attorney, I will investigate the legality of the checkpoint where you were arrested and try to find procedural errors made by police that could be used in your defense. Call 973-453-2009 today to discuss your case with an Elizabeth criminal defense lawyer at the Law Office of Eric M. Mark.
When Is a DWI Checkpoint Illegal?
In order for a checkpoint to be legal, the following criteria must be met:
The checkpoint was set up at a specified location, date, and time;
A supervisory authority established the checkpoint;
There were adequate warnings about the checkpoint so drivers knew what was happening;
The reason for setting up the checkpoint could be justified based on data that shows the checkpoint was in the interest of public safety or law enforcement goals;
The procedures used at the checkpoint were specific and were courteous and neutral; and
The fact that the checkpoint would be set up was publicly disclosed to deter drivers from operating a vehicle under the influence.
Can Officers in New Jersey Conduct Temporary DUI Checkpoints at Their Own Discretion?
No. As mentioned in the criteria listed above, a checkpoint is not legal unless it was established by a supervisory authority (i.e. under the direction of a commanding officer). Also, the checkpoint must be established at a reasonably justifiable date, location, and time, all of which must be reported before establishing the checkpoint. That means police cannot conduct temporary DUI checkpoints at their own discretion.
What Happens at a DWI Checkpoint?
At a DWI checkpoint, you can expect the officer to ask you basic questions, request documentation, and look for signs that you are impaired such as the smell of alcohol on your breath or in the car, slurred speech, and bloodshot eyes. If the officer identifies signs that you are intoxicated, you will be asked to pull over to a separate area and take field sobriety tests. You may also be asked to take a breathalyzer.
Although you can refuse to take the field sobriety tests without any direct legal penalties, you should never refuse to take the breathalyzer test. The penalties for refusing the breath test include a license suspension for seven to 12 months, court costs and fines, an order to install an ignition interlock device on your vehicle for six months to one year, and other consequences. 
If you were charged with DWI in New Jersey, contact my office to discuss potential defense strategies that apply to your case. Call 973-453-2009 to schedule a free initial consultation with a DUI attorney in Elizabeth.