New Jersey is one of 45 states and Washington, D.C. that participate in the Interstate Driver's License Compact. The New Jersey Division of Motor Vehicles will be notified by other states that participate in the compact if you are arrested for driving while intoxicated.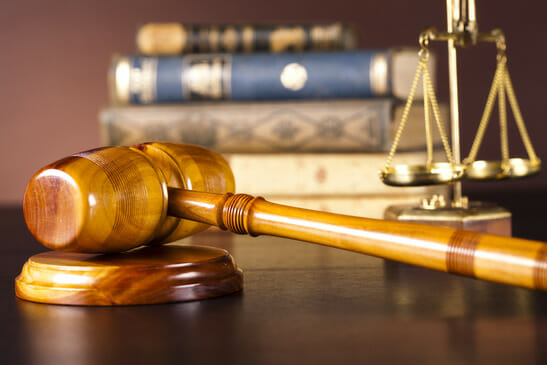 Upon receiving this notice, the DMV will send you a hearing notice, which is the first step in suspending your driver's license.
However, it is important to note that there can be significant differences in DUI and DWI penalties from one state to another. If you are convicted of DWI in a state with laws that are very different from those in New Jersey, then you will face punishments in New Jersey that correspond to a similar offense.
Can I Challenge My Driver's License Suspension Following an Out-of-State DWI?
Yes. It may be possible to get your license suspension reduced if you are granted a NJ MVC Hearing, during which you can petition for a shorter suspension period. If you have already received a notice from the DMV that your license will be suspended, contact my office to discuss the possibility of challenging your suspension. Call 973-453-2009 to schedule a free consultation with a Newark criminal lawyer from the Law Office of Eric M. Mark.
What Are the Penalties for a First-Offense DUI in New Jersey?
The penalties of a DUI conviction in New Jersey depend on your blood alcohol concentration (BAC) at the time of your arrest and whether it is your first or subsequent offense. If this is your first offense and your BAC was greater than 0.08 percent but less than 0.10 percent, you will face the following penalties:
Driver's license suspension for three months;
A fine of $250 to $400;
$230 Intoxicated Driver Resource Center fee (IDRC);
$100 paid to the drunk driving fund;
$100 paid to the Alcohol Education and Rehabilitation Fund;
Surcharge of $1,000 per year for three years;
$75 to the Neighborhood Services Fund;
Up to 30 days in jail; and
12 to 48 hours in IDRC.
If your BAC at the time of your arrest was 0.10 percent or greater, you could lose your license for seven months to one year, and your fine will increase to $300 to $500. If your BAC was 0.15 percent or greater, you will be ordered to install an ignition interlock device (IID) on your vehicle during your driver's license suspension and for six months to one year following restoration. It is important to note that even if your BAC was below 0.15 percent, you may still be ordered to install an IID.
As you can see, the penalties for a DWI conviction can have major financial and personal consequences. If you were charged with DWI in New Jersey, or if you live in New Jersey and you were charged with DUI or DWI in another state, contact my office to discuss potential defense strategies that apply to your case.
Call 973-453-2009 today to schedule a consultation with a DUI attorney in Newark. You can learn more about DUI defense strategies by visiting https://usattorneys.com/dui-lawyers/.