President Trump missed no opportunity on the campaign trail to promise tougher immigration policies. Trump and those who support his immigration agenda contend that undocumented immigrants take away job opportunities from U.S.-born citizens. However, a recent report from Bloomberg indicates that the unprecedented increase in arrests of undocumented immigrants, which have jumped 38 percent compared to 2016, is leading to a shortage of low-skilled labor.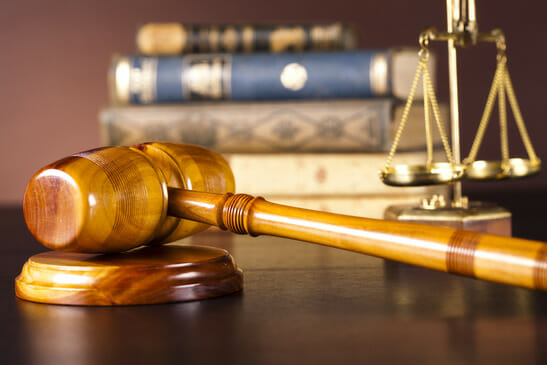 In 2014, undocumented immigrants made up nearly 5 percent of the civilian labor force, according to a report published by Pew Research. In June, Federal Reserve officials shared their concern that the uptick in arrests of undocumented immigrants has caused a shortage of low-skilled labor. For example, some farmers were forced to discard portions of their harvest due to the reduced labor pool.
Although the future economic effects of tougher immigration policies are still a matter of speculation, it doesn't appear that the arrest rates of undocumented immigrants will slow down any time soon. If you are worried that new immigration laws will affect your family, contact my office in New Jersey for a consultation. Call 973-453-2009 to schedule a case evaluation with a New Jersey green card lawyer from the Law Office of Eric M. Mark.
Reduction in Hispanic Discretionary Spending May Be Linked to Increased Arrests of Undocumented Immigrants
A report from Reuters highlights a notable reduction in discretionary spending in Hispanic-dominated border towns. Retailers have voiced their opinion that the downturn is a result of the recent immigration crackdowns.
Besides reduced spending from undocumented immigrants, lawful residents and U.S. citizens of Hispanic origin are also going out less because they are worried about being harassed by immigration officials.
If the current trend continues, it could have major economic ramifications in the long term. According to data from the University of Georgia, Hispanic consumers spent nearly $1.4 trillion in 2016.
In particular, apparel and footwear retailers have been hit hardest by the drop in discretionary spending. These two sectors were already treading water as more consumers have transitioned to online retail websites.
Cost of New Homes Has Increased Due to Hispanic Labor Shortage
Bloomberg reports that home builders around the country are facing a labor shortage in positions that are traditionally filled by Hispanic immigrants. Specifically, construction companies are reporting a shortage of framers. As a result, some home builders have had to double their wages to make up for the labor shortage, which has translated into a notable increase in the cost of new homes.
Besides the labor shortage, the cost of new homes is expected to increase further due to President Trump's tough policies on trade, which may lead to an increase in the cost of construction materials.
If you are concerned about the recent immigration crackdowns and you want to discuss your situation with an immigration attorney in New Jersey, contact my office today. Call 973-453-2009 to schedule a free consultation.