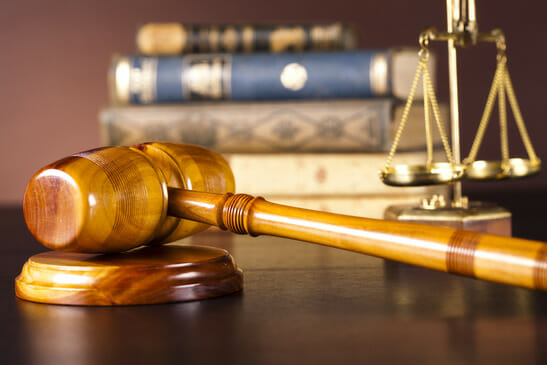 My entire life is marked by resilience, tenacity, service, and leadership. The totality of my personal and professional experiences informs the holistic, compassionate, and relentless work I do on behalf of my clients.
In October 2018, I became New Jersey's first undocumented female attorney, after a lifetime of stress but also support from my family and community. My parents crossed the U.S.-Mexico border in the late 1980's when I was only one year old, and they brought me with them. I grew up in Mercer and Middlesex Counties (NJ) knowing and understanding I was undocumented, but it did not diminish my relentless commitment to higher education.
Since 2005, I continuously and concurrently worked full-time, studied part-time, and publicly advocated for humane immigration reform and policies. In the process, I graduated from Middlesex County College, graduated summa cum laude from Rutgers University–New Brunswick, and then became New Jersey's first undocumented law school graduate when I graduated from Rutgers School of Law. Through my pubic advocacy, I have addressed hundreds of venues and crowds of various sizes and demographics on immigration topics while organizing and advocating for pro-immigrant federal and state legislation, like the DREAM Act of 2007 and the NJ In-State Tuition Bill of 2013. I also co-founded, the New Jersey Dream Act Coalition, New Jersey's first statewide, grassroots immigrant-youth led organization. In collaboration with other organizations of young advocates, we successfully moved the state and then-governor Chris Christie to make in-state tuition for certain undocumented students at public colleges a reality.
Now, after over a decade of advocating for New Jersey's immigrant community, I am proud and privileged to represent and advocate for individual members of my community before state, federal, and administrative courts.
LEGAL EXPERIENCE
Beginning in the fall of 2015, I clerked for Eric M. Mark until becoming a licensed attorney. Here, I've worked on a wide range of traffic, criminal, immigration, and family matters, including: divorces, final restraining orders, and various affirmative and defensive applications for immigration relief, such as Special Immigrant Juvenile status, U-visas, asylum, cancellation of removal, adjustment of status, VAWA-related applications, waivers, etc. I also have accrued experience in appellate work with filings to the Board of Immigration Appeals and the Third Circuit Court of Appeals.
During law school, I gained experience providing direct client representation under the supervision of practicing law school faculty at Harvard Law School and Rutgers Law School. I also gained experience at two impact-litigation civil rights organizations.
In the summer of 2015, I served as a Summer Legal Intern at the Harvard Legal Aid Bureau (HLAB) of Harvard Law School, the nation's oldest student-run legal services organization. There, I represented indigent Boston residents facing eviction, many of them Latino immigrants, before the Boston Housing Court, and in wage theft cases before the Suffolk County Superior Court of Massachusetts. I also served as HLAB's liaison to City Life/ Vida Urbana, one of Boston's fiercest anti-displacement grassroots, community organizations.
From 2017-2018, I served on the Rutgers Criminal and Youth Justice Clinic where I represented incarcerated youth in New Jersey's juvenile justice system, as well as indigent young adults charged with minor criminal offenses in the Essex County Remand Court. Through the clinic, I also assisted a female inmate, convicted of a felony as an adult while only a child, secure an early release on parole.
While in law school I also interned at Latino Justice PRLDEF in New York, and at the American Civil Liberties Union (ACLU) of New Jersey. At Latino Justice PRLDEF, I conducted census research that was ultimately used in an amicus brief for Evanwel v. Abbott. I completed a bilingual workers' rights pamphlet for workers in New York City. And I researched and wrote memoranda of law on various matters, including but not limited to: international calling rates for prisoners in New Jersey, and professional licensing for undocumented young adults in New Jersey. At the ACLU-NJ, I conducted legal research and legal memoranda on issues like prisoner's rights litigation, medicaid coverage of Hepatitis C medication, and First Amendment freedom of speech and expression.
PROFESSIONAL ORGANIZATIONS AND ADMISSIONS  
I am a member of the American Immigration Lawyers Association, the National Immigration Project of the National Lawyers Guild, the Middlesex County Bar Association, and the New Jersey State Bar Association.
I am admitted to practice in the State of New Jersey, and the U.S. District Court for the District of New Jersey.
LANGUAGES

He hablado el español y he traducido al inglés para mi familia toda la vida.  También he leído y escrito el español desde que tenía tres años.
J'ai étudié le français pendant six ans, mais maintenant je le comprends mieux que je le parle. (Je dois pratiquer beaucoup!)