Newark, NJ- In the hopes of ending the impasse over immigration reform, Democrats in the House recently introduced their version of a reform bill, which includes a pathway to legal residency for undocumented immigrants, enhanced border security and numerous beneficial changes to the visa system.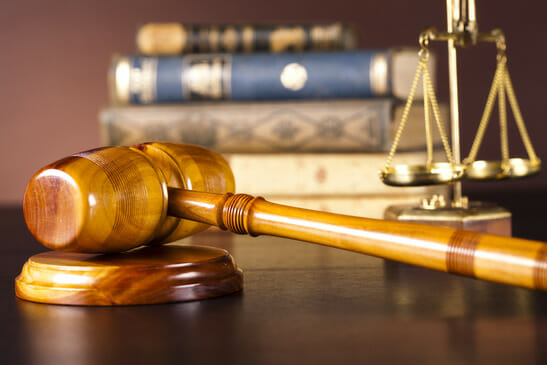 I am closely watching how immigration reform is taking shape so I can better serve my New Jersey clients.  I work with immigrants on a variety of immigration-related issues, I believe an overhaul of the country's immigration system is necessary and will be advantageous for both immigrants and U.S. citizens.
H.R. Bill 1417, which was introduced in September by Minority Speaker Nancy Pelosi, joined provisions from the Senate immigration bill with a House Homeland Security Committee approved border security bill in the hopes it will garner bipartisan support and eventually put on the House floor for a vote.
The newly introduced House bill includes a number of border security measures. Some of those metrics include a 90 percent apprehension of illegal border crossings, and the creation of a biometric entry and exit program. The bill also improves the E-Verify system which is used by employers to verify the immigration status of their employees.
Border security is an important aspect of immigration law, but the provisions in the bill which have a more direct impact on the lives of immigrants pertain to green card and visa reform along with a pathway to citizenship for undocumented immigrants.
Under the proposed bill, unauthorized immigrants currently living in the U.S. would be given the opportunity to obtain a green card after applying for Registered Provisional Immigrant (RPI) program. Immigrants would qualify for this program if they entered the U.S. before Dec. 31st, 2011 and have not been convicted of a felony or three misdemeanors. They must also pay back taxes, penalties, and pass a background check.
Registered Provisional Immigrant status is good for six years, after which time, the individual can reapply as long as they have been continuously employed. Immigrants in this program will be allowed to apply for a green card, but they must wait ten years and go to back of the line.
Young immigrants brought to the U.S. by their parents, known as DREAMERS, will also be eligible for the RPI status as long as they entered the country before the age of 16, attended high school and remained in the program for at least five years.
H.R. Bill 1417 also makes changes to the visa system which eliminates country-specific employment-based visa limits. The bill also lifts visa cap for people with who graduate from U.S. universities with degrees in STEM fields; science, technology, engineering and math.
Family-based immigration will also undergo changes and immigrants who hold green cards will be allowed to sponsor their children and spouses visas. The bill, however, eliminates family-based visas for siblings of legal residents and green card holders.
Immigration reform has been at a standstill since June when the Senate passed their bill, and it is unlikely any news legislation will go into effect in the foreseeable future, leaving current immigration laws in place. The immigration system as it stands is complex and reform won't make it any easier for immigrants to navigate the system.
New Jersey immigrants who need assistance with any immigration issue, whether you are applying for immigrant or non-immigrant visas, applying for a green card or citizenship, or are fighting deportation, can have confidence that I will use my experience to best benefit them.
In addition to having a comprehensive knowledge of the immigration system, I am also well-versed in New Jersey criminal statutes and I am able to provide my clients with an effective deportation defense.
My goal is to protect the rights of immigrants and do whatever I can to help them achieve success in their immigration endeavors.