Newark, NJ-In a decision that dashes the hopes of undocumented immigrants across New Jersey, the U.S. Supreme Court blocked one of President Obama's key immigration policies, Deferred Action for Parents of Americans and Lawful Permanent Residents, or DAPA, putting the program on indefinite hold. That means immigrants in New Jersey who hoped to apply for the program will need to look for a different way to obtain legal status.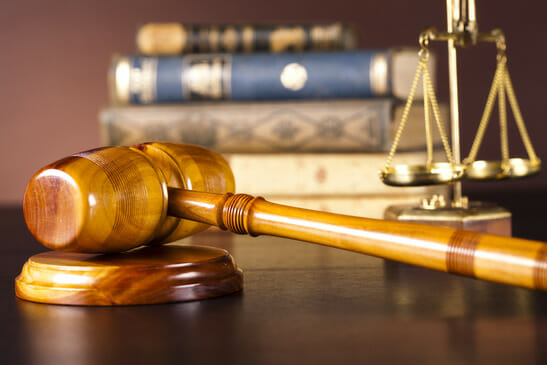 On late June 23, 2016, the U.S. Supreme court's eight justices issued a 4-4 decision upholding a previous ruling by the Fifth Circuit Court of Appeals that maintained the Obama Administration overstepped its authority by enacting DAPA through executive order, the Washington Post reports. The evenly split decision in United States vs. Texas means that that the appellate court ruling stands, and DAPA is blocked unless the next President continues the legal challenge or creates a new program.
President Obama, frustrated by the lack of Congressional action, introduced DAPA in 2014. DAPA would have given nearly 4 million undocumented parents of U.S. citizens and legal permanent residents the ability to work legally, but it faced an immediate legal challenge from Texas and 25 other states. The Fifth Circuit Court of Appeals upheld a district court injunction putting DAPA on hold, and the U.S. Supreme Court was deadlocked, thereby upholding the appellate court decision. It is possible for the DAPA challenge to be heard again, but that will have to wait until a ninth justice is appointed.
The late June decision was a disappointment to the millions of undocumented immigrants who were counting on the opportunity to obtain a work permit and avoid deportation. Shortly, after the decision was announced, President Obama took the opportunity to reassure immigrants the Department of Homeland Security will continue to focus deportation efforts on criminal offenders.
Although U.S. Supreme Court put DAPA on hold, the decision does not impact DACA recipients directly, but it does mean that immigrants in New Jersey who were hoping for deportation relief, will have to find other ways to obtain legal status. Depending on your particular circumstances, there may be a way for you to get legal status and avoid deportation even if DAPA has been blocked. Contact my office in Newark to set up a consultation, so we can discuss the options you have to obtain legal status.
If you need assistance with any immigration matter from applying for a visa, work permit or a green card, I can help. I am an experienced attorney, a member of the American Immigration Lawyers Association and well-versed in federal immigration laws. You can count on me to be candid about your case and find the best possible way to resolve it. Call my Newark office at 973-309-7079 and arrange a case evaluation today.
http://www.supremecourt.gov/opinions/15pdf/15-674_jhlo.pdf
http://www.ca5.uscourts.gov/opinions%5Cpub%5C15/15-40238-CV0.pdf