Newark, NJ- The future if DACA, an Obama Administration policy that gives young immigrants protection from deportation, is uncertain. DACA remains in place for now, and young undocumented immigrants with the status don't have to worry about deportation, but changes could occur, and suspension of the program is possible.  While the fate of DACA is unknown, what is certain are the significant contributions young immigrants granted the status make to the U.S. and the economies of the states where they live including New Jersey.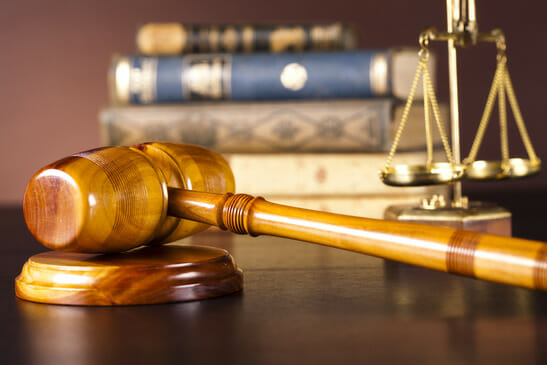 A new study of DACA recipients and their economic contributions to their communities found that young immigrants contribute billions to the U.S. economy and millions to state and local economies. New Jersey comes in at number seven of the top ten states where DACA recipients make the largest financial contributions, according to the study conducted by the Institute on Taxation and Economic Policy, a non-profit organization that researches federal, state and local tax policies.
Overall, the Institute on Taxation and Economic Policy found that DACA recipients, approximately 852,000 individuals across the U.S., contributed $2 billion in state and local taxes which include income, property, and sales and excise taxes. They paid an average of 8.9 percent in state and local taxes, the ITEP study shows. As for New Jersey, the study found that young immigrants contributed $66 million to state's economy.
One of the reasons young immigrants can contribute so much tax revenue is they are given work permits allowing them to take jobs that pay better. Forty percent of DACA recipients said they got their first job after being granted the status and 60 percent got better-paying jobs.
The Trump Administration previously stated that they would leave DACA in place for now, but it is a policy they may review down the road. Dismantling the program may have economic implications, according to the ITEP. The agency estimates ending DACA could result in a loss of almost $800 million in state and local revenue overall. New Jersey could lose an estimated $21 million in revenue.
The ITEP estimates that there are over 450,000 immigrants eligible for DACA who aren't recipients and haven't applied for the status. If you would like to learn more about DACA and other special immigration statuses and live in Elizabeth, East Orange, Jersey City or other are of New Jersey; you can call my office and set up a short consultation to discuss your case and determine how to obtain the status you are seeking.
Immigrating to the U.S. is challenging. If you live and New Jersey and are thinking about applying for DACA, a visa, or green card, I can help. I know that every stage of applying for a special status, a visa or citizenship is critical and can give your case the attention it deserves. I can assist immigrants in Essex County and other areas of New Jersey with a range of immigration issues or problems. Call my Newark office (973) 453-2009.