Newark, NJ- A newly approved law, which landed on New Jersey Governor Chris Christie's desk last week, will change the way convicted DWI offenders are treated in the state, offering reduced license suspension requirements for some offenders while increasing penalties for others.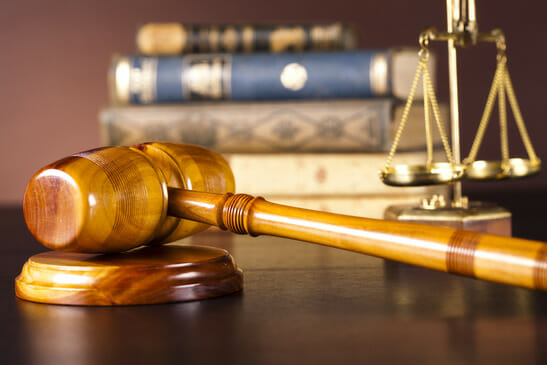 The legislation, A1368, will ease license suspension requirements, decreasing the mandatory suspension for first-time DWI offenders, whose blood alcohol content was between .08 and .10, from three to seven months to 10 days. But there is a catch. These offenders must install an ignition interlock device in their vehicles for a minimum of three months once their license is reinstated.
Ignition interlock devices are breathalyzers which are connected to the ignition of an offender's vehicle. Individuals with these devices must blow into it to determine if they have been drinking. If their blood alcohol content exceeds the legal .0.00, their car won't start. If a DWI offender attempts to drive while drunk anytime during the three months, they will be required to utilize the ignition interlock for an additional 30 days under the new law.
A person with a blood alcohol concentration of .10 or more will be required to install these devices from 7 months to a year.
First-time DWI offenders with a blood alcohol concentration of .10 to .15 will have to install these devices for 7 months to a year. The legislation also increases mandatory license suspensions for second offenders from two years to between two and four years. For third and subsequent offenses, the license suspension increases from ten years to between ten and twenty years.
The legislation applies only to motorists who own or lease a primary vehicle and gives judges broad discretion to decide who is eligible for the program. That means ignition interlocks are not a given and judges can suspend a person's driver's license based on mitigating factors such as the offender's character and conduct, blood alcohol concentration, and driving experience, to name a few.
NJ.com reports that the legislation, A1368, passed the state Senate with overwhelming support, but some say the law will delay DWI cases. Judges must closely evaluate the circumstances of each case, much like they would in criminal cases, before they can order an offender to install these devices.
For some DWI offenders, the prospect of getting their license reinstated sooner sounds promising, but the fact is, these devices won't work for every DWI offender. A person who does not own a car or who totaled it in an accident will have a difficult time finding a car in which to instill the device. These devices are also costly in the long run. Installation can cost hundreds and offenders must pay a monthly recalibration fee, which is an average of $75.
The new legislation offers some offenders the opportunity to get their license back sooner, while it calls for stiffer penalties for others. I defend people charged with drunk driving in Clifton, Elmwood Park, Jersey City, Newark, and throughout New Jersey. Before making any decisions about your DWI charges, you should contact me at my Newark office to discuss your case.
I have a thorough understanding New Jersey's DWI laws and will help you make an informed decision about how to proceed with your case. My goal is to minimize the impact a DWI can have on you, and I will devote my time and attention to your case.