Newark, NJ- A juvenile or adult criminal record complicates a person's life in ways they may not realize. Your education, career and civil rights can all be hindered by your criminal record. In a previous article, I discussed how you can expunge your New Jersey criminal record, and give yourself a second chance to have a successful career, vote and be a contributing member of the community.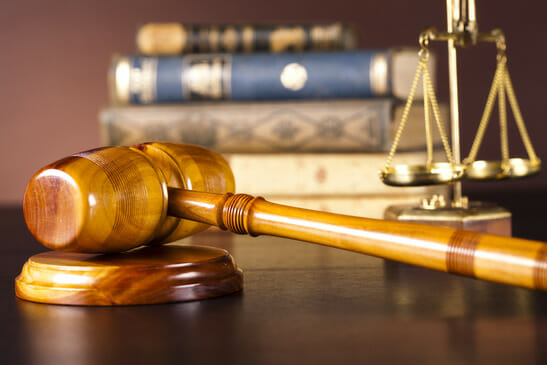 Determining if you are eligible to have your criminal record expunged is just the first stage of the process. You must send extensive documentation along with your petition for expungement to every court and law enforcement agency in each jurisdiction where you were arrested. After I prepare your petition, and send all the required documentation you simply have to wait for your petition to be approved.
However not all petitions are approved immediately, and in some circumstances it is necessary for the petitioner to request a trial court appearance. When a court appearance is necessary, my knowledge of case law will give you an advantage, and allow me to convince the courts you deserve a second chance.
New Jersey statutes (N.J.S.A. 2C:52-2 et. seq.) require you to meet certain obligations to have criminal records expunged after 10 years. (I've outlined those requirements in my previous article.)  The legislature, in 2010, amended the statutes and expanded the opportunities for expungement. Under the amended statute, individuals who can prove clearing their criminal record is in the "public's interest" can petition to have their record expunged five years after completing their sentence.
The statutes that pertain to expunging a criminal record can be unclear and New Jersey appellate high are regularly called on to clarify what the legislature intended when they crafted the expungement statutes.
A 2012 New Jersey Supreme Court decision, In the Matter of KOLLMAN, Petition for Expungement, demonstrates how difficult it can be satisfy the "public interest" requirement of the statute.
Kollman, who was 23 at the time of the offense, was arrested for selling a controlled dangerous substance to three police officers in 2000. The following year, he was convicted of three counts of selling controlled dangerous substances after negotiating a plea bargain in which some of his charges were dropped.
Kollman served his sentence and paid is fines. He then dedicated his time to serving his community, volunteering for a number of organizations, got his Bachelors in Science degree, and worked for the same employer for 16 years.
When Kollman petitioned to the have his record expunged, his application was denied because the court found he was afforded some benefits prior to his conviction, and said he did not provide sufficient documentation his expungement would be in the public's interest.
Kollman produced over 20 letters from attorneys, friends, family, his employer and various organizations he volunteered for that spoke to his character. He showed he avowed his life of criminal activity, lived with integrity and served his community. Even though his petition was denied, he continued to pursue his petition all the way to the New Jersey Supreme Court.
Kollman didn't give up and continued to fight; he and his attorney weren't going to rest until his record was cleared. You can expect the same tenacity when you retain me as your attorney.  I won't give up on your case, whether you are fighting criminal charges or trying to expunge your record. Every client is important to me, and the individual attention I will give to your case gives you the greatest chance at success.