California Governor Jerry Brown on Oct. 5 singed the California Values Act, a law that gives more protections to undocumented immigrants by limiting how California law enforcement can cooperate with federal immigration authorities. According to USA Today, the Act bars state and local authorities from using resources to interrogate, detain, detect, investigate, or arrest people for immigration enforcement purposes. It also prevents authorities from asking people about their immigration status.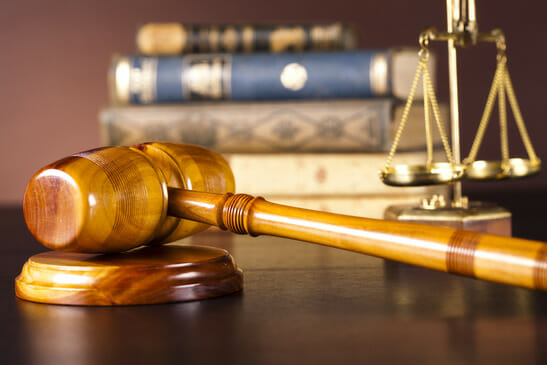 In a previous blog, I discussed a proposed bill that would punish sanctuary cities by revoking federal public safety grants. When a suspected undocumented immigrant is arrested, U.S. Immigration and Customs Enforcement will sometimes issue a request to hold that person in custody for extra time so immigration agents can take custody of that person and begin deportation proceedings. In sanctuary cities, law enforcement personnel do not always comply with ICE detainer requests—not only to protect immigrants but also to avoid lawsuits over civil rights violations.
The California Values Act essentially establishes California as the first "sanctuary state."
In September, U.S. District Judge Harry Leinenweber barred the U.S. Justice Department from denying federal grants to sanctuary cities. However, according to the Chicago Tribune, an appeal of Leinenweber's preliminary injunction is pending before the 7th U.S. Circuit Court of Appeals.
If you are facing an immigration crisis or if you are interested in adjusting your immigration status, contact my office to discuss your situation. Call 973-453-2009 to schedule a free initial consultation with a New Jersey green card lawyer from the Law Office of Eric M. Mark.
Could New Jersey Become a Sanctuary State?
In a previous blog, I discussed how gubernatorial candidate Phil Murphy (D) vowed to make New Jersey a sanctuary state if the Trump Administration rescinds the Deferred Action for Childhood Arrivals (DACA) program. The future of the DACA program is still in limbo as Congress debates immigration reforms.
According to an average of six polls published on RealClearPolitics.com, Murphy had a 15.5-point lead against Republican candidate Kim Guadagno as of Oct. 28. If the DACA program does in fact end and Murphy is elected, New Jersey might see its own legislation protecting undocumented immigrants.
What to Do If ICE Agents Come to Your Home
Dozens of reports have surfaced over the past few months of ICE agents targeting undocumented immigrants at their homes. A significant number of immigrants arrested in ICE home visits and raids were not even the targets but were simply in the wrong place at the wrong time.
If you or a member of your household is an undocumented immigrant, it is crucial that you know what to do if ICE agents visit your home. Follow these steps:
DO NOT OPEN THE DOOR unless an officer presents a judicial search warrant. This is not the same as an administrative warrant. You can see examples of each here;
Call my office at 973-453-2009 for legal assistance; and
Remain silent and tell everyone else in your household to do the same.
If you or a member of your family is facing deportation, contact my office to discuss your case. Call 973-453-2009 today to schedule a consultation.